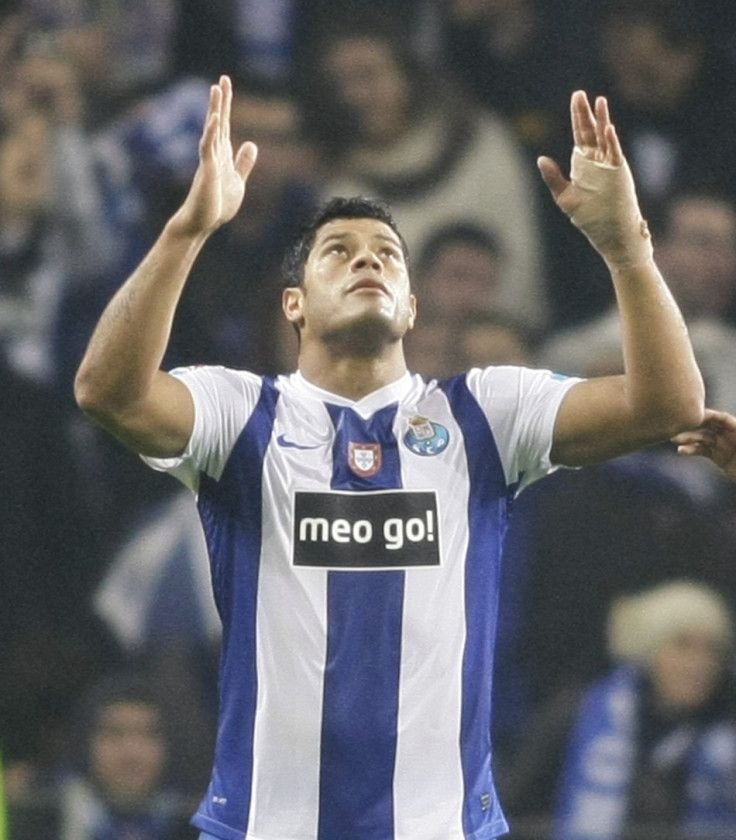 Chelsea are in negotiations with Porto forward Hulk over a possible summer move to the Premier League, according to BBC. The Brazilian is seen as a possible replacement for Didier Drogba, who will leave Stamford Bridge when his contract runs out next month.
However, Porto insist Hulk will only be allowed to leave if a suitor matches his buy-out clause, which is set at a whopping £80mn. This could be a stumbling block for the deal but if the 25 year old pushes for a move, he could eventually be sold for much less.
Hulk, who can operate as a centre forward or a winger, scored 21 goals last season as Porto succesfully defended their Portuguese league title.
Meanwhile, Stoke City have placed out-of-favour Chelsea striker Romelu Lukaku on their summer targets list, reports the Daily Star.
The 19 year old has failed to break into the Blues' first team since his switch from Anderlecht last summer and has managed just one Premier League start so far. The report says Stoke are keen to bring the Belgian hitman to the Britannia Stadium on at least a temporary deal, while West Ham United are also understood to be keen on the player.
Finally, Diego Maradona has hailed Chelsea boss Roberto Di Matteo and his team for their Champions League success. Maradona believes the final was an example of what makes the sport so great and also insisted that though the Blues were not the best team in the league, they had the determination to win.
"The unpredictability of football makes it the world's greatest sport. Who could possibly have imagined that an interim coach, Roberto Di Matteo, who inherited an overage divided group of Chelsea players only a few months ago, would be lifting the Champions League trophy, defeating the heavily-favoured Bayern Munich squad playing at home?" Goal.com quoted the Argentine legend as saying.
"Tactics, humility and intelligence played a major role. Inheriting a divided and defeated team, Di Matteo first had to restore harmony in his dressing room. Above all, he instilled in his team a warrior spirit and character, getting the most out of his players by making the forwards defend and the midfielders attack. Chelsea were not the most talented team in the Champions League but they were certainly the team that wanted to win the most. Hats off to this group of veteran warriors," Maradona added.