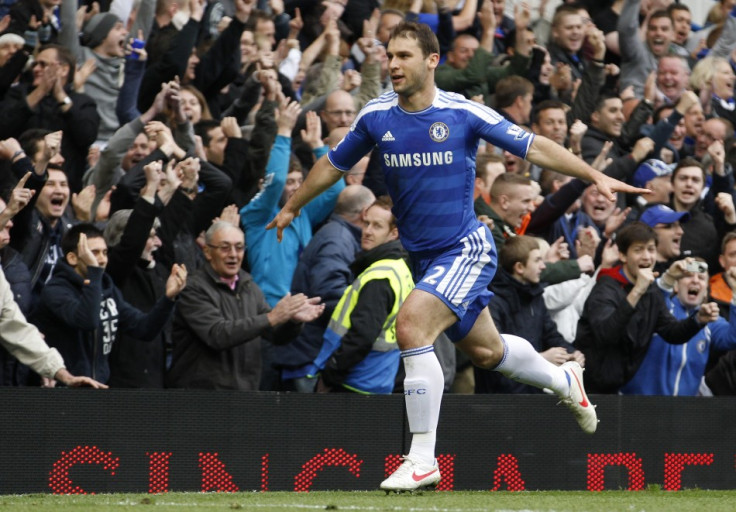 Serbian right back Branislav Ivanovic has restarted speculation surrounding his future at Stamford Bridge after dismissing comments made by an individual who, the player claims, is not his agent, despite the former making such assertions.
According to a Goal.com report, the 28 year old defender, who has a price tag of approximately £25mn, is reportedly being pursued by several clubs, including Spanish giants Real Madrid and Barcelona and Russian nouveau rich outfit Anzhi Makhachkala. The quoted price may be high enough to deter some of the other clubs interested in the Serbian's services, such as Italian side Napoli but the defender has said he remains open to the right offer.
"I've seen in the press that an agent called Vlada Boroza has been saying things on my behalf. I would just like to put on record that he is not my agent and does not have the right to tell the press anything on my behalf," the Independent quoted Ivanovic as saying.
"With regards to speculation about my future, we will see what happens. But whatever happens, it will be between myself, Chelsea and my actual representatives," said Ivanovic, according to an Espnstar report, adding, "As it stands today, I am a proud Chelsea player, four years remaining on my contract, have just won the Champions League, just captained my country on international duty, and am now ready for a holiday with my family to recharge my batteries and get ready for next season."
Both Real Madrid and Barcelona will, no doubt, be happy to hear Ivanovic's comments. Madrid are hoping to land the player to strengthen their right back position, given that normal first choice Sergio Ramos has now moved to a more central defensive position, leaving only fellow Spaniard Alvarao Arbeloa in that spot. Barcelona, meanwhile, will want the Serbian as an alternative to AC Milan's high-priced Thiago Silva.
Apart from Ivanovic, the Catalans have reportedly rekindled their interest in David Luiz, as another alternative to Thiago Silva, according to a Daily Mail report. Barcelona have apparently been long-time suitors of the 25 year old Brazilian but deemed him second priority to Silva. However, the combination of the Italian club being reluctant to sell and the player himself unwilling to move means the former Spanish and European champions have turned their attention once again to Stamford Bridge.
The player is being considered as long-term replacement for skipper Carlos Puyol and Barcelona are reportedly ready to pay Chelsea £35mn for the former Benfica man.