Jose Mourinho has dismissed speculation that Chelsea will spend big this summer, following his return to the club.
The 50-year-old, who led the Blues to two Premier League titles, an FA Cup and two League Cups between 2004 and 2007, was appointed the west London outfit's manager for a second time on Monday, after he agreed on a four-year contract at Stamford Bridge.
The Blues, who signed Eden Hazard and Oscar in big money moves last summer, have already been linked to a host of high-profile players since Mourinho's appointment. However, the Portuguese tactician insists his focus is on achieving success through hard work and not expensive transfers.
"We have to improve the team, but when I say improve the team people are already thinking about how many millions Chelsea will spend. When I say improve the team, I mean through work. My work has to improve players and improve the team. If I don't do that I am not happy with myself," Mourinho pointed out.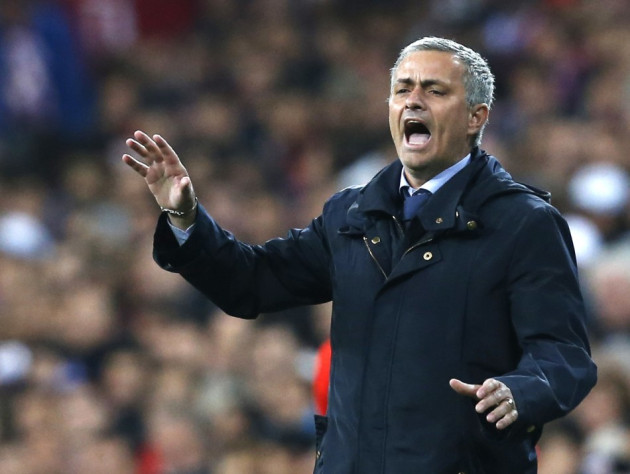 "If after that we can improve the team by buying a couple of players it is fantastic, but I have to improve the team and the players with my work. The priority is to improve. In the last two years we have struggled in the Premier League. We must improve individually, improve collectively and improve the structure of the club around the football team, and try to win the next match," the 50-year-old stressed.
Mourinho also hailed the Premier League for being more competitive than any other European leagues. The manager also stated that the race for the Champions League spots have become much tougher in the English top flight in recent years.
"The Premier League is still a fantastic competition and I believe five or six teams are very strong. Now you can put five or six teams in the same plan, aiming to reach the Champions League spots which is very difficult, with those with more ambition aiming to win the Premier League. The competition will be fantastic and I hope I can beat the other clubs," the former Real Madrid boss added.