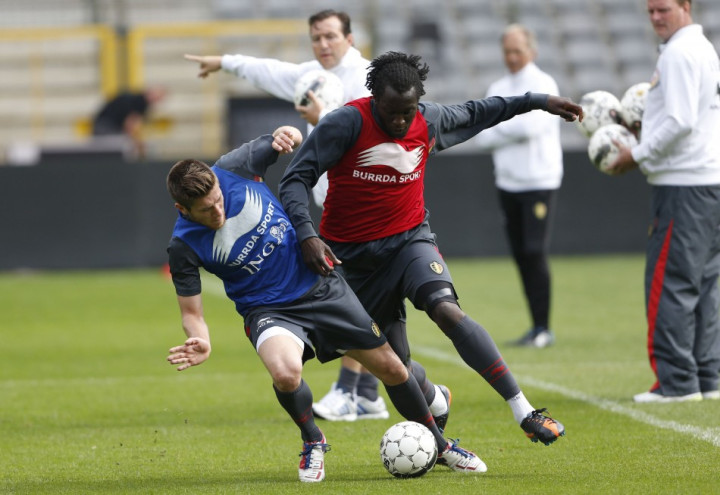 Belgian teenager Romelu Lukaku has hit out at comparisons with former Chelsea striker Didier Drogba.
"In the beginning, it was nice to hear the comparisons but every player wants to make his own name. I want to make my own name. Drogba was my big idol and my father also played in Belgium. I looked also to my father but really I want to make my own style of play," the Daily Mail quoted Lukaku as saying.
The 19 year old striker, who was immediately tagged the "new Drogba" because of similarities in build and style of play, is presently with West Brom (on a season-long loan from the Blues) and has been impressive, scoring against Liverpool and Reading.
"I want to be myself, I want the people to say 'this is Romelu Lukaku,' not the new Drogba. I just want to be me and hopefully I will have a big career," he added.
Lukaku transferred to Stamford Bridge from Belgian giants Anderlecht, for a very substantial fee of £20m. However, given he had to fight Drogba himself, and Fernando Torres and Daniel Sturridge, for a first team place, it was no surprise the youngster struggled for game time. He was then recommended to the Baggies by Chelsea manager Roberto Di Matteo (a former West Brom manager).
The forward's time at the Bridge has been disappointing, personally. He claimed he had little joy in lifting either the FA Cup or the Champions League trophy last season because he made no contribution to the title triumphs. However, all that seems to have been settled now. Lukaku has admitted he is happy at West Brom and is pleased with the quality of his team mates.
"I have big expectation for the squad. Hopefully we can finish as close as possible to the big six. You never know in this league," he explained.
Lukaku's contributions to the Hawthorns club's good start to the season (the club are fourth in the league, with 10 points from the first five games) have been noted by the manager Steve Clarke, who was the assistant manager at Chelsea, incidentally, until last season.
"Shane [Shane Long, the club's top goal scorer last season) has been terrific for me this season and it was a difficult decision to leave him out. I just thought Lukaku had been very patient waiting for his chance from the bench. I thought it would benefit Shane to go on as the fresh player for a change and thankfully for me and the team, it worked," ESPNStar quoted Clark as saying.