Neymar insists he isn't set to leave Santos for Barcelona at the end of the season, despite reports today claiming that the striker was set to snub interest from Real Madrid and Chelsea to make a move to the Catalan club.
Neymar has long been connected with a move to Stamford Bridge, with the Brazilian sensation claiming that the club would be one of his dream destinations.
But Chelsea face fierce competition from the likes of Barcelona and Real Madrid if they hope to land the star who is touted for big things when the World Cup comes to his home country in 2014.
With all three clubs willing to spend big, speculation has surrounded a possible move for a number of years now, but the 21 year old insists that he hasn't done a deal with anyone.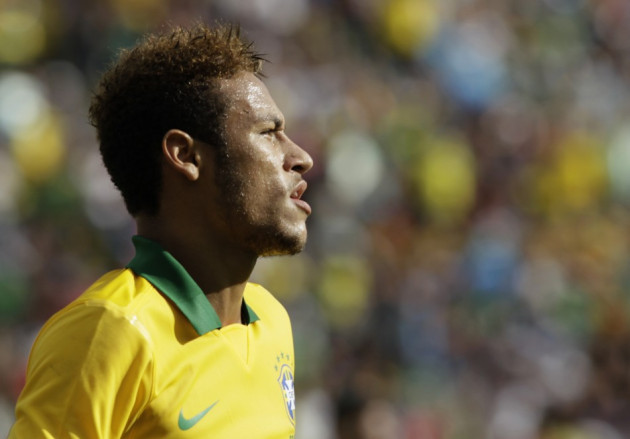 "I am not interested in Barcelona. They may be a big club but I'm good at Santos," Neymar told Brazilian reporters today.
"I do not want to leave here. I am happy and I do not need to go to Europe."
Eariler, the Brazil internation told reporters he was a big fan of the La Liga giants, but reevaled that he would announce his next destination in due course.
"Who isn't a fan of Barcelona? I'm happy, I'm thankful for the affection," he explained. "I feel I'm the happiest guy in the world, regardless of this or that team wanting to sign me.
"I'm happy at the club I love. As I have always said, it's up to me and my family [to decide my future].
"When the moment is right, I'll tell everybody. But please stay calm."
It would appear that Neymar will stay at Santos at least until the 2014 World Cup, with the youngster currently receiving top billing across his country for his performances, and the offer of continued game time would be too good to refuse in the lead up to what will be one of Brazil's biggest challenges to date.