Chelsea will have to shell out £15m to sign Brazilian midfielder Paulinho, according to his club. The 24-year-old Corinthians star is believed to be a target for both the Blues and Premier League champions Manchester City, with Italian club Inter Milan also hovering.
A report by talkSport indicates Corinthians' valuation of their player is aimed at discouraging mid-season bids for his services and is an attempt to hold on to him till the end of the season, at the very least.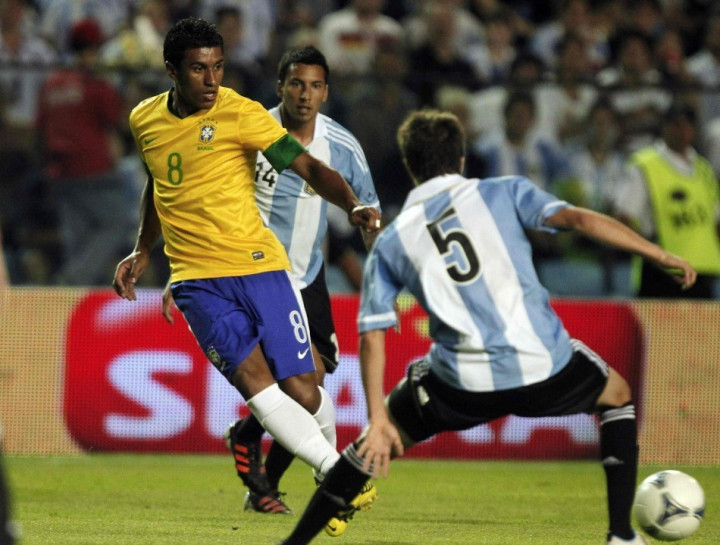 News of a raised valuation of the player is not likely to please the two English clubs but they will probably be happy to know it should rule Inter out as competition. The Nerazzurri's president, Massimo Moratti, has confirmed the asking price is higher than his club would be willing to consider and has ruled out a mid-season approach for Paulinho.
"Does Paulinho cost too much, or is it something that could actually come to fruition? There's no doubt that he costs too much," Moratti said, while discussing another Brazilian - Philippe Coutinho - and his transfer to Liverpool.
City's reported interest was revealed early in December, after the derby defeat to Manchester United. It was believed then that the absence of key midfielder Yaya Toure (the Ivory Coast international is away with his national team for the 2013 African Cup of Nations) in January would prompt a move for Paulinho.
Finally, Chelsea may consider a move for Paulinho (either now or in the summer) with a view to replace England star Frank Lampard in their line-up. The 34-year-old veteran midfielder is out of contract in the summer and will leave Stamford Bridge.
However, despite all the rumoured interest, Corinthians' director of sport, Roberto de Andrade has denied any contact for Paulinho.
"I can assure you we have not received any offers from Italy, nor from Chelsea for our player," he told Calciomercato over the weekend.
Benitez: Three Match Ban Enough for Hazard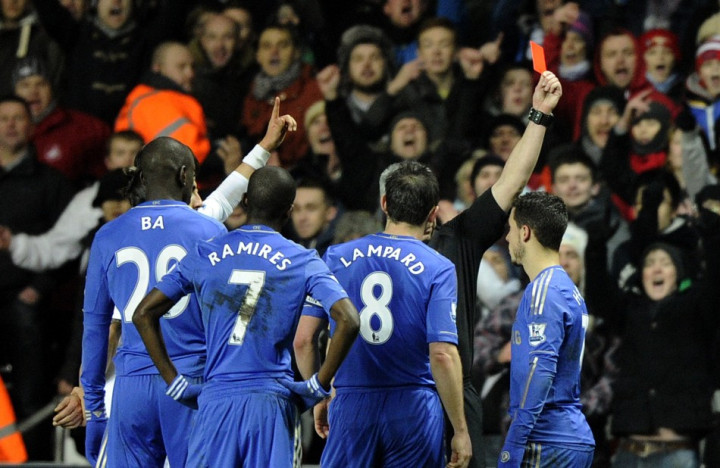 Belgian forward Eden Hazard may face more than a three-match ban for his part in the incident involving a Swansea City ballboy last week. Chelsea were in Wales to play the second leg of their Capital One Cup tie and were trailing 0-2 on aggregate with less than 20 minutes to go, when a 17-year-old ballboy (identified as Charlie Morgan) appeared to fall over the ball and waste time before returning it to play.
Hazard tried to kick the ball out from under Morgan but may have made contact with the boy instead. The referee showed him a straight red card after the incident, meaning the 22-year-old faces an automatic three-match ban.
The west London club's manager, Rafael Benitez, believes the automatic ban is sufficient.
"... we will accept that three games is enough. For a player that was in a cup competition, with this intensity and in the way that things are going on, I think that a three-game ban is enough. I have a lot of images but I think that, for a professional, and for the club, we have already lost the player at the end of the game, we will lose the player at least for three games," the ex-Liverpool boss said.
However, the Guardian reports the FA's disciplinary department is to review video evidence of the incident and may add to the size of the ban. The report adds Chelsea are likely to contest any such extra punishment.