Chelsea's Interest in Paul Pogba Could Derail Manchester United's Arturo Vidal Bid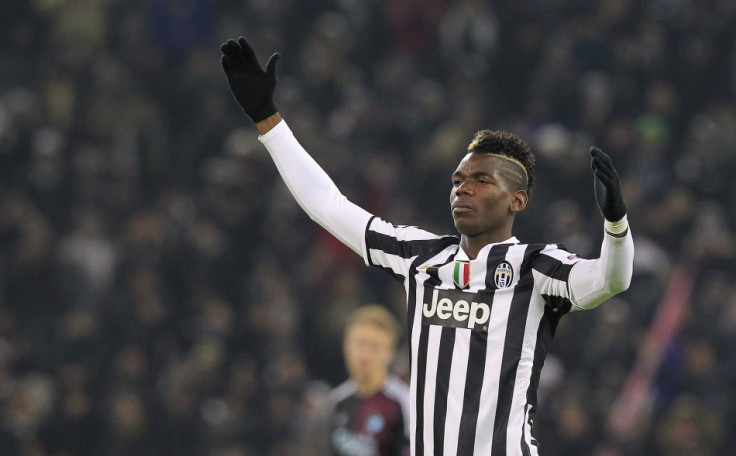 Chelsea's interest in Juventus midfielder Paul Pogba could scupper Manchester United's attempt to sign Arturo Vidal from the Serie A champions.
The Express reports that the Italian giants will not part with the Chilean midfielder if Chelsea are successful in luring Pogba to west London.
The Blues have been monitoring the Frenchman for a while now and Jose Mourinho is keen to pair him with Nemanja Matic and Cesc Fabregas in a new-look Chelsea midfield for the upcoming season.
United have been linked to Vidal since the beginning of the summer and Louis van Gaal is very keen on bringing the Chilean international to Old Trafford. The Dutch coach has maintained an interest in the former Bayer Leverkusen midfielder from his days as the Bayern Munich manager, when he tried and failed to sign the player.
The Serie A champions are holding out for a fee in the region of £40m and it is reported that the Red Devils were willing to match the asking price and get the deal completed as soon as possible.
Juventus, who are looking to raise cash to help fund manager Antonio Conte's transfer dealings, are willing to let one of their two midfield stars depart this summer. If Chelsea manage to bag the £60m rated French midfielder then the Turin club will not be forced to sell Vidal to United.
The speculation regarding Pogba's move to Chelsea grew further after the Frenchman was spotted in west London very close to Chelsea's Stamford Bridge home.
The Daily Mail reported that the Frenchman posed for pictures with fans and when questioned about a transfer to Chelsea, he just laughed and refused to give an answer.
It will be a double blow to United if Chelsea do manage to snap up the French international, as not only will Chelsea have denied the Red Devils the services of Vidal, they would also be signing a former United player to add to the pain.
© Copyright IBTimes 2023. All rights reserved.