When it comes to true horseracing fashion, you can forget the fascinators and flowing dresses, the going will always be good for this year's favourite tweed, especially when it come to the upcoming Cheltenham festival which starts tomorrow.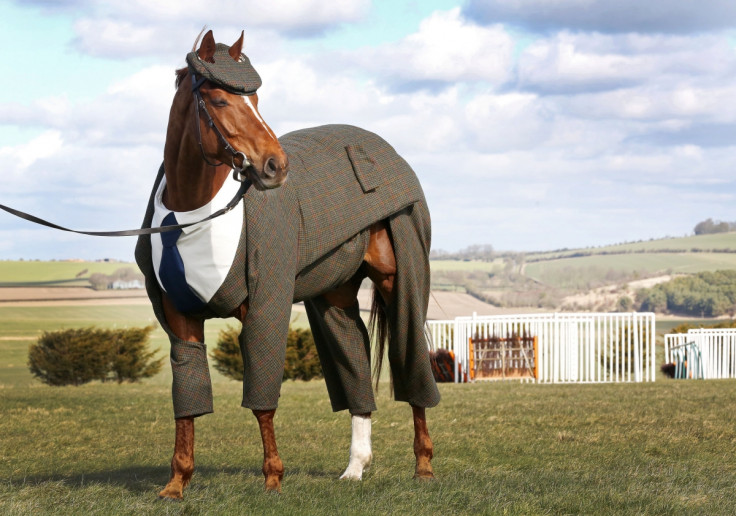 While the flat cap and Harris Tweed blazer is practically de rigueur for horse trainers and race-goers, the one attendee you wouldn't expect to be clad in the finest of British threads is the horse. But veteran race horse Morestead is changing all of that this year, matching up with 20-time champion jockey Sir Anthony McCoy to wear the world's first Harris Tweed suit designed for a horse.
The classic three-piece tweed suit that comes complete with shirt, tie and flat cap was commissioned by bookmaker William Hill who enlisted the help of Emma Sandham-King, former Alexander McQueen apprentie, to design and create the suit in time for the start of the 2016 Cheltenham Festival.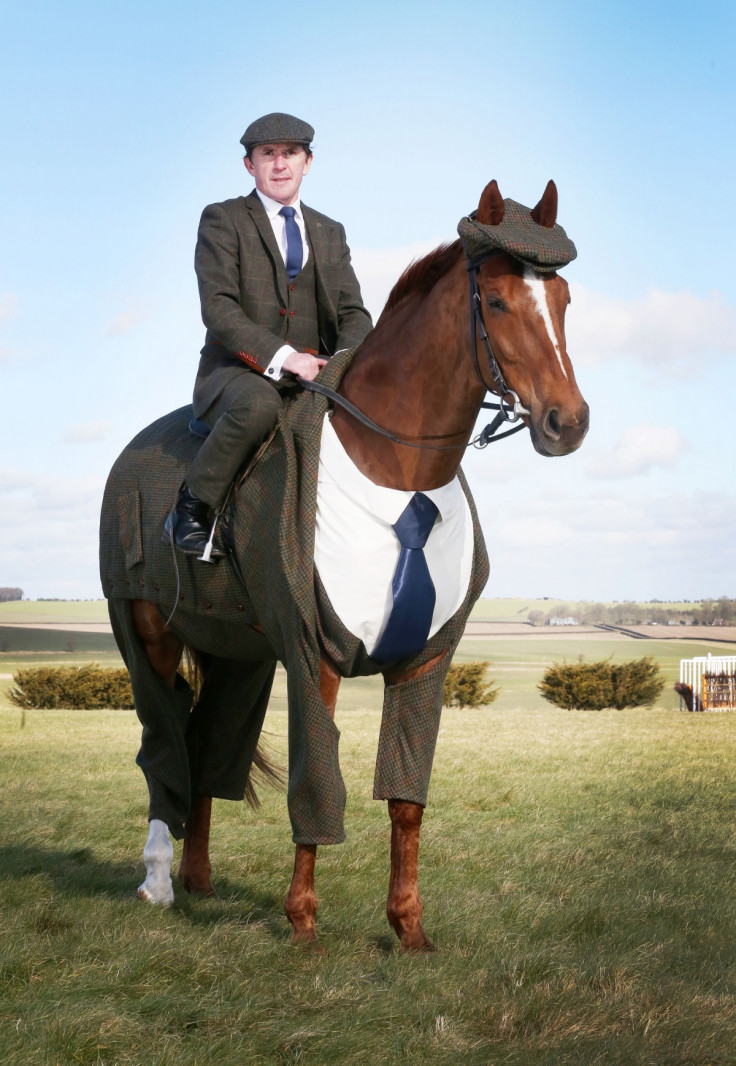 Not such a simple task as Sandham-King needed to get hold of more than 18 metres of genuine tweed from the Isle of Harris which could have comfortably made ten normal human suits. Taking four weeks to complete the equine style project, Sandham-King seems pretty pleased with the results as well as the model. "Creating the world's first tweed suit for a horse has been one of the biggest challenges that I have faced in my career as a designer," she said. "Some models can be real divas, but veteran racing horse Morestead was calm and a pleasure to work with. Tweed is undergoing a massive revival and this year's Cheltenham Festival will see the most tweed worn since the 1960s."
Why, you may ask, would William Hill want to clad a horse in Tweed? The answer is simply that Tweed is the real hero of horse racing. The bookmakers enlisted the help of statistics expert Dr Geoff Ellis. After studying 32 large scale photos of crowds from the festival he calculated that there was enough Tweed worn at Cheltenham to stretch from the race course to Ireland, which equates to around 200 miles and seven furlongs (321.5km).
As Morestead's three-piece partner in crime, jockey Sir Anthony McCoy is a big fan of the traditional Harris fashion "I have many fond memories of racing at Cheltenham Festival among the sea of onlooking, tweed-wearing racegoers," he said. "I'll be watching from the sidelines for the first time this year and rather than strapping on my jockey silks, I'll be joining the punters and hopefully tipping a few winners to bash the bookies."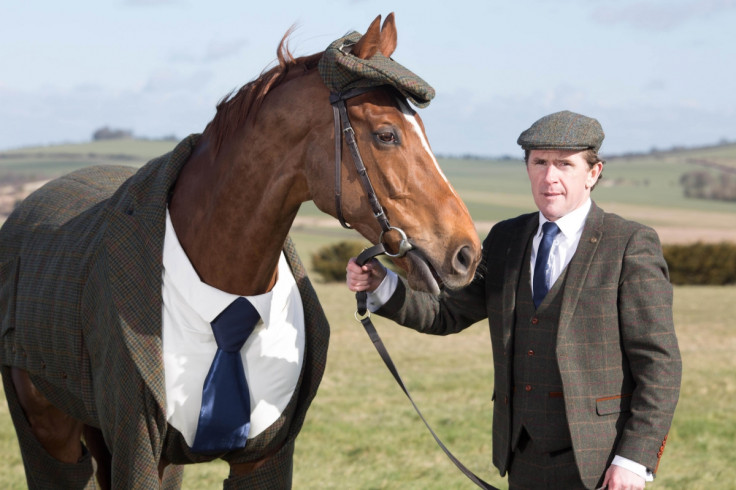 After seeing a resurgence in popularity on the catwalks of London, New York and Paris Fashion Week, it is predicted that Tweed will be worn by more people to the festival than during the woollen fabric's fashion heyday in the 1960's. Dr Ellis revealed that one in three men already wear a tweed jacket as part of their festival look while 28% of females like to wrap up in a matching coat, so we can prepare for a full sea of Tweed in Cheltenham once the festival kicks off tomorrow. With the horses dressing up the occasion as well, the tweed will be stretching for far more than 200 miles after this year.
Cheltenham Festival 2016 starts March 15, tickets available now