I had heard of rapid expansion of Chengdu in China before, but nothing prepared me for the sheer enormity, speed of growth and uniqueness in culture until I touched down.
Chengdu is the capital of the Sichuan province and was dubbed the 'Fastest Growing City' by Forbes in 2010.
While many Western politicians and media have concentrated on coastal towns and major cities such Beijing, Shanghai and Hong Kong for growth, market liberalisation and as a bellwether of China trends, the country and a number of huge global companies have quietly been building up a technology and trading behemoth.
Analysts have waxed lyrical about the government-engineered slowdown of its GDP and its inflation control measures but the one element that has seemed to escape understanding the way China does business is the reallocation of resources.
Through various preferential taxation rates and policies for companies moving its main base to Chengdu has led to an influx of corporate global giants that span a range of industries, primarily in technology and pharmaceuticals.
Chengdu's GDP has grown in quick succession with an annual average growth rate of 15.2 percent, while foreign investment has significantly propped up the billions spent by the government to promote the city as the next Silicon Valley.
Coupled with this, the unique culture and way of life has been nurtured with high levels of investment and has proven to be a major draw for Westerners.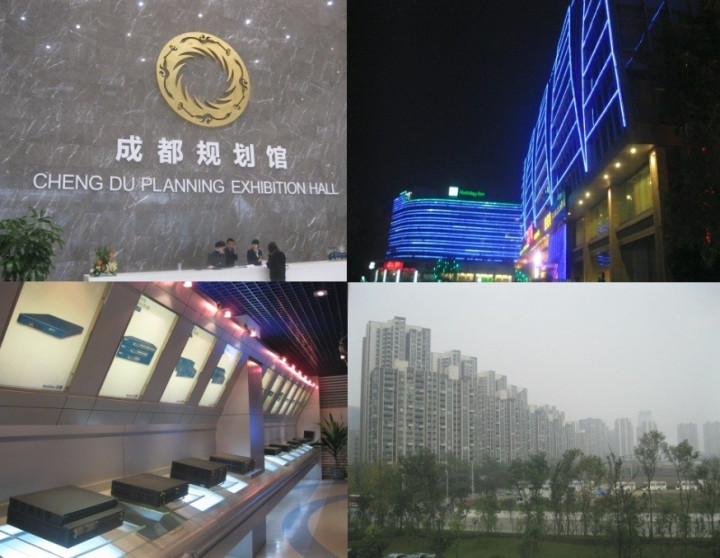 Moving from Made in China to Created in China
With China being the leader in manufacturing and production and exports, it would be easy to think that its strategy would remain the same.
However, with the global economic crisis biting down hard on various Western companies and squeezing margins, China has deftly identified and tapped into an area that will not only sate domestic consumption but also diversify its industry capability, should a slowdown in traditional manufacturing manifest dramatically.
Instead of homing in on Western investors for propping up existing industry, the promotion of Chengdu goes significantly beyond that.
In a bid to draw in as many global corporations as possible to Chengdu, the government will grant a certain amount of tax relief and incentives to bring them in.
Government officials told me that while each company will be assessed on a case-by-case basis, additional incentives could be granted should a group choose to move research and development headquarters to Chengdu, as well as, creating hundreds, thousands - or even, in the case of Foxconn - millions of jobs.
Jason Yang, one of the chief R&D specialists in Chengdu China for US car audio and entertainment company Harman said that the government is wanting to move away from industry being described as 'Made in China' to 'Created in China.'
Although many technological, advanced engineering and pharmaceutical groups are starting to flood the city, and would have already been granted tax breaks, the amount of money staying in the country will be a major asset for China's balance sheet.
"While the unified corporate income tax rate is at 25 percent, preferential policies and tax rates for companies moving to Chengdu mean the groups will only pay 15 percent. However, if you want to move your profit out of the country, it would be a 10 percent tax on that amount," said Wayne Tan, senior manager, tax at KPMG.
"However, if companies really do want to move their money, they will save substantially more if they moved it to Hong Kong, where the tax on moving it would be half of that, at 5 percent," added Tan.
Moreover, it's a key strategic development from China by engineering a soft landing, should production or exports slow.
While government officials did not explicitly express this view, the devil is in the detail in terms of making sure it has created a powerbase in other parts of the various industries' life cycles.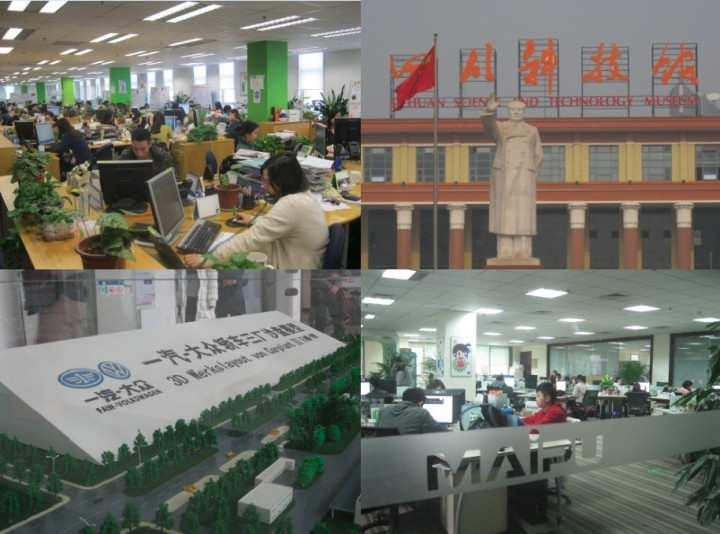 Wealth of Talent and Softening the Landing
As China positions Chengdu as the one-stop shop for Western business, it has successfully allowed it to steady itself by having steady employment for its millions of workers, while also making sure its national domestic market is fully catered for, even if company exports slow down.
In November, German automaker BMW beat market consensus by posting a near 14 percent rise in third quarter profits, while also confirming it was on track for 2012 targets, after significant demand from China boosted its earnings before interest and tax to €2bn and beat analysts' forecasts of €1.72bn.
Chengdu is also uniquely positioned in having a consistent ready-made workforce for any advanced engineering, research or technology company, at a substantially lower price than if it housed main operations in the US or Europe.
Chengdu has 51 universities and prides itself on the fact that 60 percent of students major in science and engineering.
After Damco moved its central operations to Chengdu, its average age in the office stands at 25.8 years old. IBM has also followed suit and moved its HQ to Chengdu.
While there has been a flight of foreign companies to Sichuan's capital, a number of advanced engineering companies acknowledged the wealth of talent in the region and how a highly skilled workforce in local abundance, alongside governmental support, would enable them to grow business, years before incentives were put in place.
Paul Sives, general manager and co-founder of Proton Products, set up shop in Chengdu 10 years ago. The company, which produces measurement products that uses laser beams for the steel and cable industries, told IBTimes UK how the region had significant resources for a company like his to grow.
"There is a high level of skilled graduates and engineers that is a major attraction for a business like ours and the fact that the city is geared towards catering for the entire business lifecycle from development, production and export," said Sives.
"The transport links for the rest of the country is one of the best and now with the second airport and high-speed trains, it has never been easier to conduct business. Moreover, the level of continual government support has been a driving force," he added.
Sives told us how the local Chengdu government and national level support was evident from all parts of the supply chain.
"When I talk about support, it is not just through the preferential policies but it is also through the understanding about what our businesses need and then immediately respond to it. For instance, we once had a bit of an issue with exporting some our goods. When I had a chat with some of the local officials, within the week, even though I didn't ask, they had arranged a big meeting with a number of customs officials to help with the issue. You wouldn't get that anywhere else," said Sives.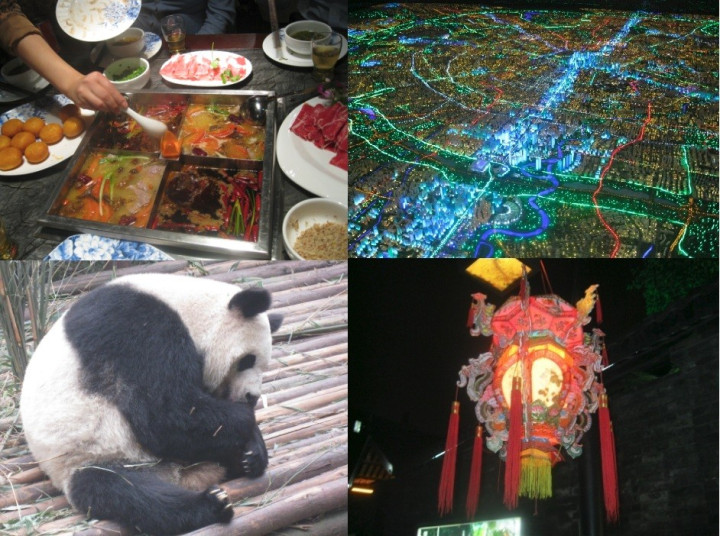 Unique Culture
One of the standout revelations from visiting Chengdu was that every company, independent trade group, local and government official had hammered home how passionate they were about the region's "unique"' culture and what a draw it was for foreign companies setting up shop in the city.
"It is a very special culture and it is very laidback," said Kyle Wang, chief representative, Chengdu manager for South West China at the China-Britain Business Council.
"We don't like to work overtime and we like to have a rich personal and social life, which may not be as apparent in the rest of the country. We call it 'freestyle'."
It is hard to believe that a city that is growing so fast could be described as 'laidback' but company executives from network infrastructure giants such as Jack Wang Jun, vice-president of Maipu to medium-sized enterprises such as Proton Products have all remarked what a difference the local culture makes to retaining groups and people.
"Why would I ever need to leave? Businesswise we have everything we need here and the way of life is a significant draw for any worker, whether foreign or domestic," said Sives.
Maipu's Jun said: "The unique culture, food and even the weather in the region is ideal. It really is the best place to be."
Indeed, Sichuan has a unique standing in food, with over 9,000 traditional dishes that eventually led to Unecso declaring it a city of gastronomy in 2011.
Pandas are also a huge draw for tourists and residents with the Chengdu Research Base of Giant Panda Breeding on the outskirts of the city and 1,600 wild pandas living in Sichuan.
Another factor that seems to promote Chengdu as a unique cultural port is the rise in purchasing power, due to the high level of employment and expansion.
"Luxury goods are an incredible area for growth in Chengdu. Sichuan has a population of 100 million so even if only 5 percent spend vastly on luxury products in Chengdu that is a significant amount.
"The city regularly hosts luxury shows and most of the people with surplus cash just want to spend a lot of money on these products to stand out from the crowd. So a majority of brands such as Burberry, Cartier and Gucci, who have made a mark in the city, will benefit from significant brand awareness for years to come," said Wang.
Societal dynamics are also quite different to other regions, paving the way for a number of British companies to set up business.
"Life is quite different here when it comes to women and family. We have a lot of women in powerful roles and women command a lot of purchasing power," said Yong Zhao, chairman at the British Chamber of Commerce Southwest China.
"In addition, while usual Chinese family dynamics mean that your elders will live with you until they pass away, we are more open to care homes and specialised medical facilities if they are ill
"Due to this difference, this has led to a number of opportunities for experienced British healthcare workers, experts or companies to set up private care homes in the region, which is unique," she added.
For all of IBTimes UK special coverage from Chengdu, China - check out the following links:
Chengdu China Special: Tianfu Software Park - The New Silicon Valley
Chengdu China Exclusive: Xi Jinping to Usher New Era for Autos
Chengdu China Special: Rare Q&A with Maipu Group Vice President
Chengdu China Exclusive: Tax Breaks and Preferential Policies Push Western Investment
Chengdu China Exclusive: UK Government and Businesses behind Investment Curve
Chengdu China Special: Damco Says US Exports Improving
Chengdu China Special: Going back to 263 BC in Jin Li [SLIDESHOW]
Chengdu China Special: Ancient Meets Modern in Kuan Zhai Xiang Zi [PICTURES]