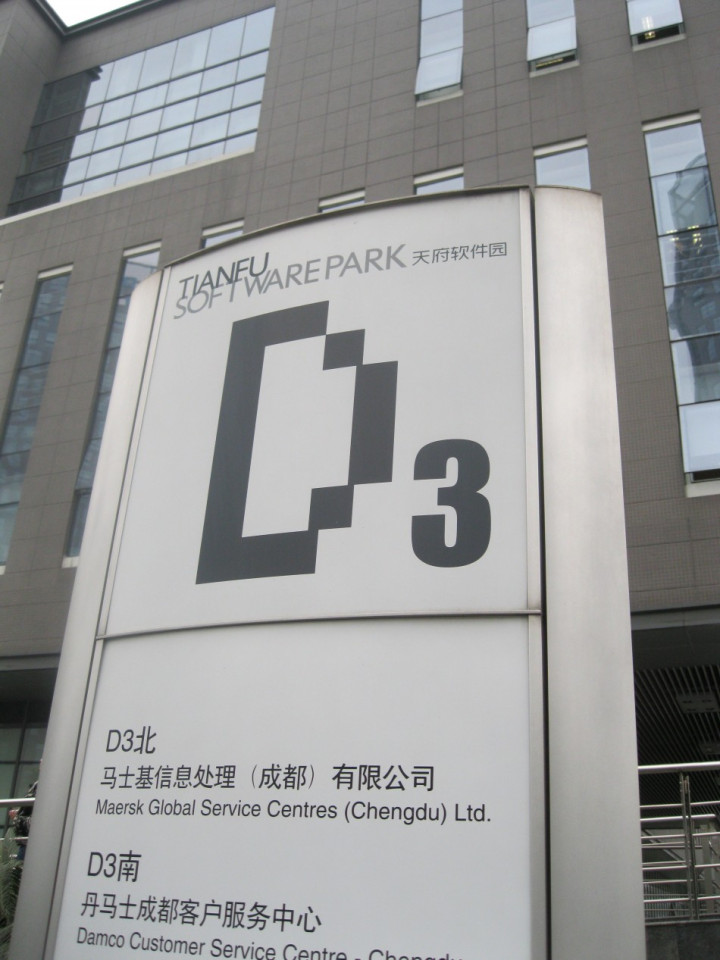 The Chinese government is strategically positioning Sichuan's capital Chengdu as a new hub for technological innovation, development and production, as it looks to diversify and ramp up business in the world's fastest-growing economy.
After decades of leading the charge in manufacturing and exports, Tianfu Software Park is one of the most exciting developments for the country as a whole, as rafts of Western and other foreign companies, such as Foxconn, which makes iPads, IBM, Maersk, Ubisoft, Cisco and Alibaba set up headquarters for research and development (R&D), as well as, production.
IBTimes UK travelled to Chengdu, where the expansion of park, which is situated in the city's Hi-Tech Zone, and the capital in general, has grown at the rate of knots. It has a planned construction area of 3.7mn square meters and a developed construction area of more than 1.3mn square meters.
In 2011, annual growth of GDP reached 15.2 percent and its population of 14m is also set to grow. For just Chengdu, in 2011 total imports and exports rose 53.9 percent, as foreign investment also rose by 34.9 percent on the year.
"The TSP has such huge governmental support, which has meant companies such as IBM and others have decided to HQ their R&D and production lines in TSP. But it's not just the tax rates that have drawn the companies over here, it's the wealth of unrivalled talent Sichuan and Chengdu provides, in terms of ready-made workforces each year," says Justin Zhai, vice president in recruitment and training / information network at Tianfu Software Park.
As detailed by IBTimes UK, the government at national level has now installed a number of preferential taxation rates and policies to draw in companies, which has led to companies such as Damco, which is part of the Danish giant AP Moller Maersk group moving headquartered operations to the Sichuan capital.
Its Chengdu base accounts for 77 percent of all export logistics for its China operations.
"One of the major reasons the company wanted to headquarter here was not just the governmental support and tax costs but abundance of specially trained graduates that is unique to Sichuan and especially in Chengdu," says Kevin Yan, general manager of business process improvement and operation at Damco.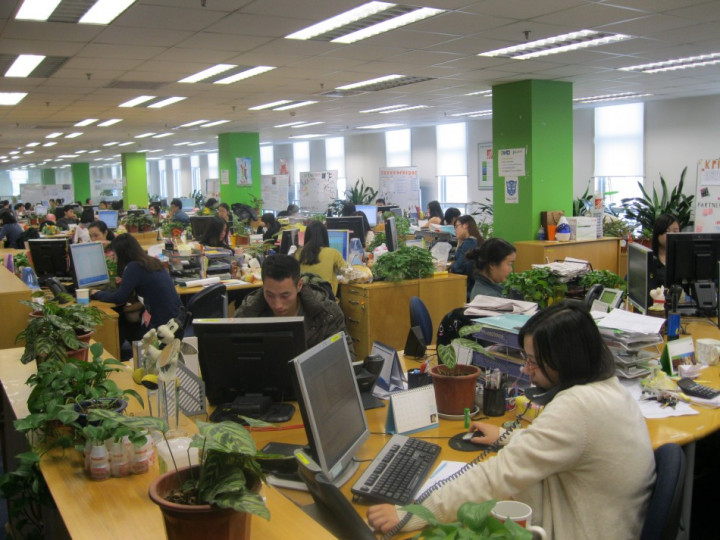 Damco's office in Chengdu is highly indicative of how it has taken advantage of the local graduate talents, as the average age of the office is 25.8 years old.
There are 99 universities in the Sichuan province and 51 of these reside in Chengdu alone. According Zhai and other government officials IBTimes UK talked to, some 200,000 to 300,000 students graduate each year.
Some 60 percent of these graduates major in science, engineering and other applied sciences, which has meant that 80 percent of them go straight into employment in the region.
"Chengdu, as well as Sichuan has a high level of graduates that are perfect for the science and technology industry. While Chengdu is obviously looking to draw in more Western companies, it is also a plan to bring back Chengdu graduates back to the city, which means keeping talent on China soil," says Caroline Cul, deputy general manager of HOPE at Damco.
"I have spent many years working in Europe but I have decided to return to Chengdu, as it really resembles the future of where technology and logistics will be created and produced," she adds.
Major western companies have started moving main operations and R&D departments to Chengdu over the last few years, with even more rooting themselves in Chengdu after the government started granting tax incentives.
IBM moved its China headquarters to Chengdu and Foxconn has employed 80,000 people within the last 18 months.
According to government officials, there are 160 Fortune 500 companies in Chengdu now, spread across a variety of sectors.
Notably, a number of major pharmaceuticals, such as Roche, AstraZeneca and Novartis have all set up shop.
For more IBTimes UK coverage from Chengdu, China - check out the following links:
Chengdu China Exclusive: Xi Jinping to Usher New Era for Autos
Chengdu China Special: Rare Q&A with Maipu Group Vice President
Chengdu China Exclusive: Tax Breaks and Preferential Policies Push Western Investment
Chengdu China Exclusive: UK Government and Businesses behind Investment Curve
Chengdu China Special: Damco Says US Exports Improving
Chengdu China Special: Going back to 263 BC in Jin Li [SLIDESHOW]
Chengdu China Special: Ancient Meets Modern in Kuan Zhai Xiang Zi [PICTURES]