Chester Bennington's wife Talinda has thanked James Corden for giving her the final say in whether the late Linkin Park frontman's Carpool Karaoke airs.
Bennington, who battled with addiction and depression, was found dead at his Los Angeles, California home on 20 July after committing suicide, on what would have been his close friend Chris Cornell's 53rd birthday.
The 41-year-old Numb hitmaker filmed his segment alongside his Linkin Park band mates and The Hangover actor Ken Jeong earlier this year as part of Carpool Karaoke: The Series. He was due to appear in an upcoming episode.
But James Corden, who is an executive producer on the show, said the show wanted to "navigate as delicately as possible" since Bennington's tragic death and therefore would be leaving the decision to his family.
"We will approach it in whichever manner his family or the people that were involved in that episode, however, they would like it to be handled," the presenter told the Associated Press.
"We will navigate it as delicately as possible and just adhere to whatever wishes they would want because I don't think there's any other way we could deal with it. It's a tragedy."
Taking to Twitter, Talinda Bennington, who married Bennington in 2006 and has three children with him, showed her appreciation for the considerate gesture by sharing a report of Corden'statement with the simple message: "Thank you @JKCorden."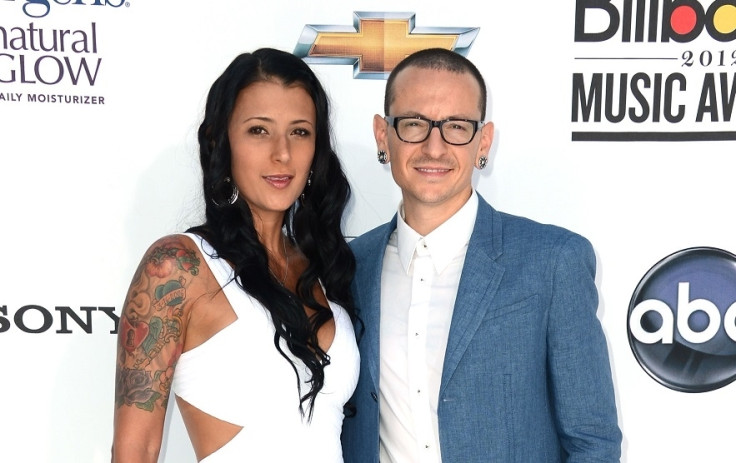 The premiere of Carpool Karaoke: The Series was shown on Apple Music on 9 August and featured rapper and actor Will Smith. When the Fresh Prince Of Bel Air star and Corden were not belting out some of his biggest hits, they were discussing him playing former President Barack Obama in a movie and his love for pineapple topped pizzas.
Miley Cyrus, John Legend and Ariana Grande are among the stars who will also feature in the hit online show.