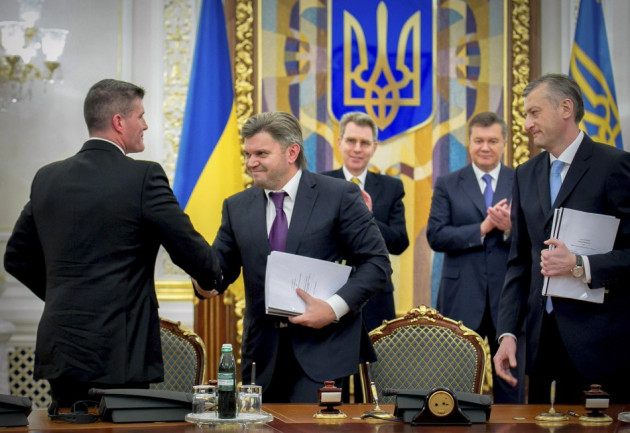 Ukraine has signed its second major shale gas deal for 2013 as it announced a joint venture worth $10bn with the American energy giant Chevron.
The deal will develop the country's Western Olesska gas field and will be similar to the shale gas agreement which Ukraine signed with Royal Dutch Shell in January this year.
"The agreements with Shell and Chevron ... will enable us to have full sufficiency in gas by 2020 and, under an optimistic scenario, even enable us to export energy," President Viktor Yanukovich told investors shortly before the signing.
The country's energy minister Eduart Stavytsky, who signed the deal with Chevron executive Derek Magness, set the deal in the context of a high price Ukraine pays Russia for its gas.
"This is one more step towards achieving full energy independence for the state. This will bring cheaper gas prices and the sort of just prices which exist (elsewhere) in the world," he said.
The agreement with Chevron is to extend to 50 years and included an initial investment of $350m by the US company to develop the commercial viability of the site over a two to three year period.
The field which has reserves across an area of 5,260 square km, stretches from the Black Sea to the Baltic and represents a major hope for Ukraine's government.
Government figures set total investments at roughly $10bn including extraction after exploratory drilling.
Stavytsky said the Ukrainian side hoped for more detailed information about reserves at Olesska by 2015.
It was expected that Olesska would produce five million cubic metres per year and possibly as much as 8-10 million cubic metres, he said.
Meanwhile, a deal with Shell at Yuzivska in eastern Ukraine has a similar level of investment.
The two shale projects could provide Ukraine with an additional 11 to 16 billion cubic metres (bcm) of gas in five years' time, government officials in Kiev said.