Yellowstone Park: Man feared boiled alive after falling into geyser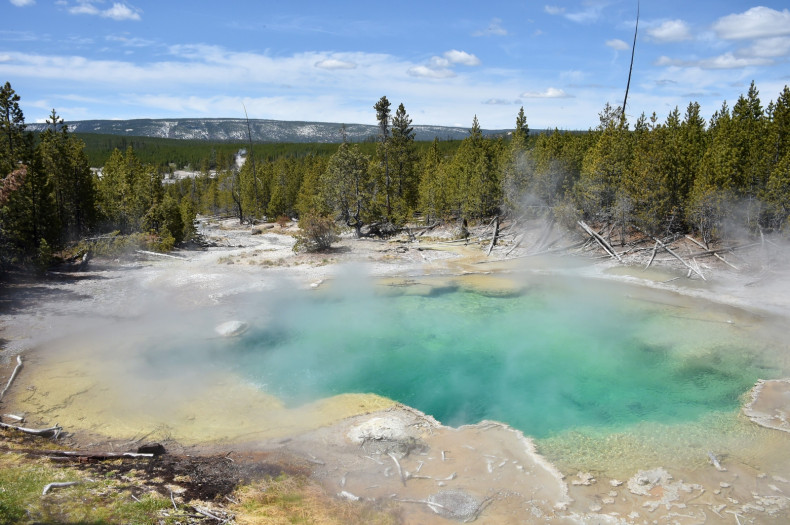 A man is feared to have died in horrific circumstances on Tuesday (7 June) after falling into a boiling hot spring at the Yellowstone National Park.
A witness reported seeing a visitor in his early 20s stray from the boardwalk in the Norris Geyser Basin area and fall into a thermal spring about 200m away.
The area is notorious for being the hottest, oldest and most dynamic of the park's thermal areas, with springs that can reach temperatures of 200F (93C).
"The features in the basin change daily, with frequent disturbances from seismic activity and water fluctuations," according to the park website.
Rangers said they were treating the incident as a "probable fatality" as the victim had not been found, according to local newspaper Billings Gazette.
They revealed the search operation had been hindered by the area's hot temperatures.
It comes just days after a 13-year-old boy suffered burns to his ankle and foot after falling into a hot pool in Yellowstone's Upper Geyser Basin. The accident, on Saturday, occurred after the child was being carried by his father, who then slipped.
More than four million people visited the park last year, with fatalities or injuries a rare occurrence.
Some 19 scalding deaths have been recorded in connection with Yellowstone's hot springs since 1870 while eight people have been killed by bears, according to the US National Park Service.
Despite numerous signs warning visitors not to stray from the boardwalks, every year rangers rescue people who either fall or wander off designated paths. Many suffer serious burns when they break through the fragile ground beneath them into boiling water.
In May, arrest warrants were sent out for a Canadian film crew after they were filmed leaving the boardwalk and stepping onto a geothermal feature where they took photos and video of themselves.
---
Five dumbest things visitors have done at Yellowstone National Park
---