Chico Flores breaks silence over his 'thug life' trolling of Sam Allardyce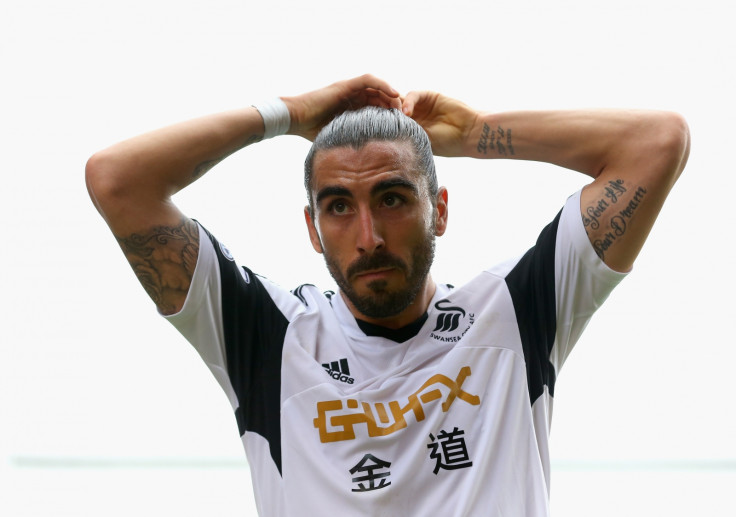 KEY POINTS
Former Swansea player speaks for the first time about his viral tweet after last week's scandal.
"If people in the UK go against the fans and the clean spirit of sport, football will suffer".
29-year-old also reveals chance to play for Qatar at the World Cup.
Hours after Sam Allardyce was embroiled in a newspaper sting that forced him to leave his job as England boss, former Swansea City defender José Manuel 'Chico' Flores took the opportunity to have the last laugh. The two shared some heated moments during the manager's spell in charge of West Ham United.
Those moments were fresh in Flores' memory when the Allardyce scandal hit the headlines and the Spaniard openly mocked him on Twitter, posting an old photograph of their famous clash having also incorporated a pair of shades and a marijuana cigarette – the full 'Thug Life' meme treatment.
The tweet was retweeted over 20,000 times. Since then the defender, now playing for Lekhiwa in Qatar, has received "dozens of phone calls from newspapers all round the world" enquiring about the incident. Speaking to IBTimes UK, he shares his thoughts on the Allardyce affair for the first time.
"It was all spontaneous. I saw what happened with Sam Allardyce and, instantly, I remembered my incident with him two years ago, during my last campaign at Swansea in the Premier League," the 29-year-old said. "I have always been very respectful during my football career and despite my interviews drawing people's attention because I am very transparent and always say what I think, I have avoided personal enmities along the way.
"I am transparent through thick and thin, that is why Allardyce's attitude two seasons ago was absolutely disgusting. It all happened during a Swansea vs West Ham game at Liberty Stadium. I was elbowed by Andy Carroll and the former West Ham manager laughed at me and the footage went viral, damaging my image and leaving me looking like a faker." During the post-match press conference, Allardyce said that "Chico Flores over-exaggerated, which is generally the norm for him, unfortunately".
Flores continued: "It hurt, because with his sarcastic laugh and his words, he questioned my behaviour along my career. I did not like it at all. But I have something clear in my mind. Time puts each of us in our place. I am not very active on social networks, but this was a thorn in my side. 'Who was faking after all?' I thought last week before my tweet. However, I want to be respectful, that is why I avoided putting words to my tweet.
"This is the first time I speak about Sam Allardyce's scandal, and I just want to say something about what has happened: I love the Premier League, it is the best league in the world in terms of supporters, atmosphere, organisation and in terms of competition as well. If people inside world football act in a way that goes against that clean spirit of sport, football is going to suffer".
True to his style, Flores explains clearly why he left the Premier League at the age of 27, the peak years of his career. "Football has no memory. For instance: During my first season at Swansea, Michu was the star of the Premier League. The best newcomer, among the top scorers of the season. However, he struggled with injuries in the following campaigns and he had to play in Spain's third division. What I mean is that as a footballer, you need to make the most of your career because you never know what is coming next".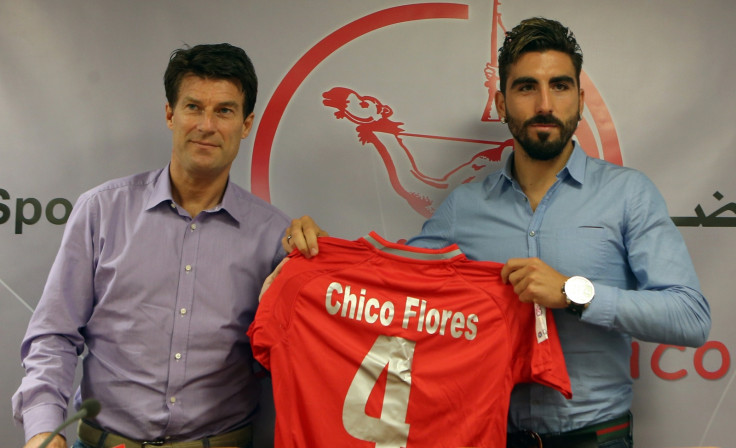 That is why Flores did not hesitate when he had to make a big decision in 2014. "I received a wonderful economic offer from Qatar that will make my sons' lives easier and I just regret that I did not receive an offer from Qatar earlier. I am a full-time professional, I try to give my best wherever I go and I carry with myself all the clubs I have played for: Swansea, Genoa, Mallorca, Almería, Portuense, Barcelona or my beloved Cádiz".
Flores is one of the few active footballers to have played in the top flights of Spain, Italy and England. "I have always tried to make the smartest decisions. Players need to make the most of our best years because our careers are short and again, football has no memory: Look what has happened with Raúl González. After a whole life making history at Real Madrid, some of his fans criticised him for attending the opening of Barcelona's new office in New York. He is ambassador for La Liga and he made the right decision, but... you know how it works. No memory."
The player, raised in Barcelona's La Masia youth academy, reveals what his most ambitious goals were. "One of my challenges was to become an international with Spain. I was at a really high level when I played for Mallorca and Swansea, but I accept that Gerard Piqué or Sergio Ramos are big names, so no hard feelings. It is just that I realised that my dream was not going to come true and I went to Qatar and things are really great here. I have won five trophies; the league, the Qatar Cup, the Emir Cup and 2 Super Cups. It is my third year and the World Cup takes place in Qatar in 2022.
"I have recently been told that if I continue for two extra seasons here, I might be eligible to play in the World Cup with Qatar. I know how some people are in Spain and there might be controversy but... come on! Who would rule out the chance of playing in the World Cup? Professionally it is the biggest thing you can do as a footballer. I would have loved to play it with Spain, I love Spain, Andalucía and Cádiz. I was international with the Under 21 national team, but it just did not happen and now I see a free way to play the World Cup".
© Copyright IBTimes 2023. All rights reserved.