Chilcot report: We need to see senior figures held responsible for Iraq war crimes
Authorities have shown little interest in whether senior military and political figures are criminally liable.
Sir John Chilcot's report on lessons to be learned from the 2003 invasion of Iraq has taken seven years to produce. David Cameron has said it should not be about "punishing" British soldiers, but holding senior people to account. However, 13 years of numerous inquiries and criminal investigations into alleged war crimes by UK military personnel in Iraq have so far produced little in terms of criminal accountability, especially for senior military and political figures.
Now that Chilcot's report is out there will be many calls to put senior people on trial for 'war crimes' – including at the International Criminal Court (ICC) in The Hague. But the ICC is not in a position to do this concerning the actual decision to invade Iraq. The court does not have the authority – yet - to prosecute people for the crime of 'aggression', such as the unlawful military invasion of another country.
But the ICC, which the UK helped establish, does have jurisdiction over 'war crimes' committed during a conflict or military occupation itself. While the ICC is designed to be a court of last resort, its prosecutor, Fatou Bensouda, has opened a preliminary examination into alleged war crimes by UK nationals in Iraq. Bensouda's office will consider whether the gravity of war crimes — provided there is evidence for them —warrant its involvement and, crucially, whether the UK authorities are willing and able to properly investigate and prosecute war crimes themselves.
Allegations of war crimes by some UK soldiers quickly surfaced after the invasion, but more than a decade on we are little advanced in knowing the whole truth about these claims, let alone in seeing anyone put on trial. Two public inquiries into specific incidents were forced on reluctant British governments by UK courts.
The first, in 2011, found that Baha Mousa, an Iraqi hotel receptionist, had died in British custody in Basra in 2003 after suffering at least 93 injuries over two days of abuse, including food and water deprivation.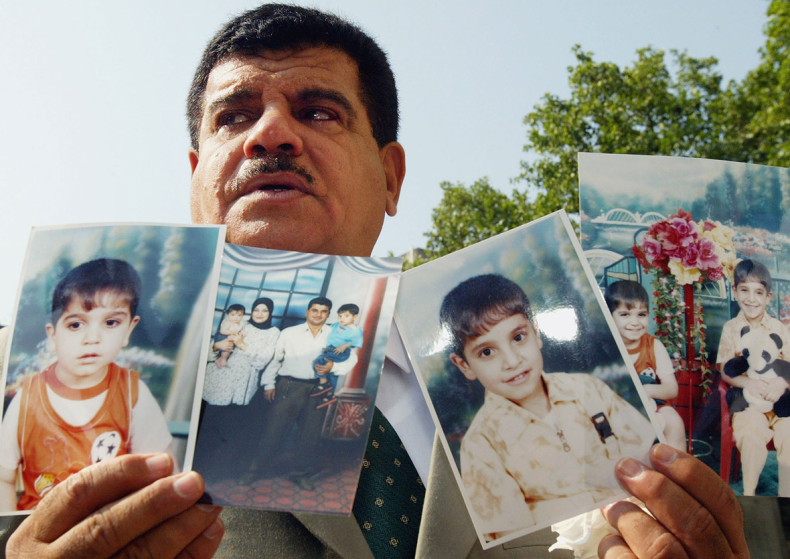 The second, the Al Sweady inquiry in 2014, dismissed allegations of deliberate murder of detainees in a 2004 incident, but still found that UK interrogators had committed serious abuses against Iraqis – including deprivation of food and sleep and sight – that have all previously been found to constitute torture. Hundreds more allegations of abuse of detainees by UK nationals have been submitted to various courts, including the ICC.
So far, many of these allegations have not been properly investigated. It seems the only UK conviction for war crimes in Iraq is of Corporal Donald Payne, who received a one-year prison sentence in 2006 after pleading guilty to the war crime of inhumane treatment in connection with the death of Baha Mousa. In 2010 the government set up the Iraq Historic Allegations Team to conduct criminal investigations into alleged war crimes, but six years on there are still no new prosecutions. The findings of serious abuses in the Baha Mousa and Al Sweady inquiries did not result in new prosecutions.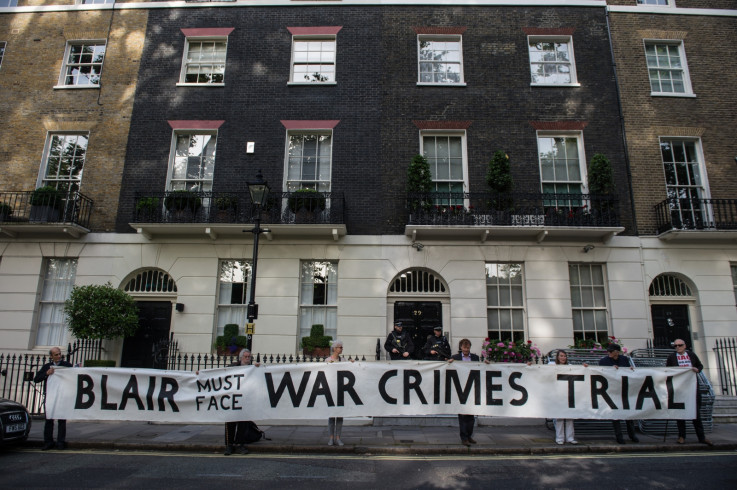 Demonstrators hold a banner prior to the release of the Chilcot report
Getty
UK authorities have also shown little interest in investigating whether senior military and political figures are criminally liable for any war crimes. This is despite a powerful new law of 'command responsibility' enacted in UK law in 2002, which states that military and civilian commanders should be held criminally liable for war crimes committed by people within their chain of command when they knew, or should have known, of the crimes but failed to take necessary measures to prevent them or ensure they were investigated. For civilians – for example politicians commanding the armed forces - the test is whether they knew of the crimes or 'consciously disregarded' information about them.
Given that some of the crimes allegedly carried on for years, that some allegations were published by the British media early on during the occupation, and even that the International Committee of the Red Cross' concerns about abuses in UK detention reached the desks of ministers, one would expect investigations into criminal liability of senior figures to have been launched. But there is no evidence this has happened.
The UK's previous investigative failures suggest it's more important than ever for senior figures to be held accountable after Chilcot. It is vital that UK authorities now launch prompt and thorough investigations into these grave allegations – without governmental interference – both to clear the innocent, and hold those responsible to account. The UK authorities also need to show themselves genuinely willing and capable of investigating senior military and political figures and, if the evidence warrants, prosecuting them for command responsibility for war crimes. The UK clearly has the law and the resources to bring about these prosecutions. But if it is not willing to do so, the ICC could step in.
---
Clive Baldwin works as Senior Legal Advisor for the legal and policy office at Human Rights Watch, where he has been working on issues of international law since 2007. His areas of focus include the Middle East, north and west Africa and discrimination law.
---