A child rape trial has collapsed after the judge presiding over the case was caught sleeping while one young alleged victim was giving evidence.
The trial collapsed when lawyers spotted that Recorder Philip Cattan had nodded off while the young girl was being questioned by the defence lawyer via a video link.
The lawyers challenged the judge by raising a point of order, to flag up their concerns that the judge had missed vital evidence while he was asleep.
The jury was asked to leave the courtroom. After confronting Recorder Cattan court officials decided to abandon the trial and dismiss the jury. The case will be relisted and reheard by a different judge, possibly next month. The collapse and retrial is expected to cost the taxpayer £10,000.
During the trial at Manchester Crown Court this week, John Quigley, 49, was accused of sexual assaults involving two young girls.
The parents of the first girl, who had been giving evidence, were in court and saw the events unfold.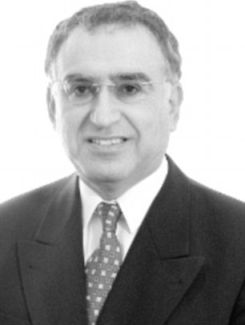 Cattan, from Cheshire, is now being investigated by the Judicial Conduct Investigations Office. If he is found guilty of misconduct, any disciplinary action will be decided by the Lord Chancellor and the Lord Chief Justice.
As a recorder Cattan spends between 15 and 30 days sitting as a judge in court. He is said to have presided over a number of serious criminal trials, including gangland murders, drugs cases and crimes during the Oldham riots.
A spokesman said: "The Judicial Conduct Investigations Office is aware of the allegation that Recorder Philip Cattan fell asleep during a trial at Manchester Crown Court. The matter is being considered in accordance with the Judicial Conduct Rules 2013."
A spokesman for the Crown Prosecution Service said: "The jury has been discharged in the trial of R v John Quigley at Manchester Crown Court following an issue that arose in court during the cross-examination of the first complainant in the case.
"The trial will be re-listed as soon as possible. The complainants and other witnesses have been kept informed."