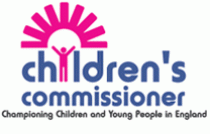 Facebook is being by used by sex abusers in the rape and exploitation of children
A report has uncovered evidence that hugely popular social media websites play a key role in sexual abuse of children which is often carried out under the victim's parents' noses without their knowledge.
One girl named Becky was sexually abused by boys at her school, said the report. She was made to host a sex party at her home when her parents were out. Afterwards, the attack was talked about by schoolmates on Facebook.
"Following the incident Becky was coerced into throwing further sex parties whenever her house was empty," said the inquiry report by the Children's Commissioner. "The sexual exploitation service is now working with Becky but no further details about the group of boys is available."
Abusers use social media sites such as Facebook to wield power over victims, researchers found. One girl, Rochelle, was bullied and raped by a gang of young men who used technology to control her.
"Instances of abuse were filmed by members of the gang and Rochelle would be told that if she didn't comply with the demands of the gang members, footage would be circulated around her school. When Rochelle disclosed the abuse she was threatened over Facebook," said the inquiry.
Tip of the iceberg
The number of children abused in Britain was officially 2,409, but the Children's Commissioner labelled that figure "the tip of the iceberg".
Its report on sexual exploitation in gangs and group found that men from 17 to 70 were trawling Facebook and Twitter for potential victims.
Victims have reported being entrapped through social media websites and ferried to properties where they were sexually abused by many men.
Maggie Atkinson, Children's Commissioner for England, labelled the report a wakeup call: "Each and every one of us owes it to all victims to be vigilant, to listen and to act to stop the sexual exploitation of children. Identifying the warning signs listed in the report is the first step to identifying and protecting children."
Prof Jenny Pearce of the University of Bedfordshire, which carried out the survey, said: "Our interviews with children living in gang-affected neighbourhoods across England leave us shocked by the extreme levels of sexual violence that are assumed to be inevitable in the everyday lives of the children concerned.
"Evidence shows routine serious sexual assault of girls for whom saying 'no' is not an option because they are threatened and forced into sex. Although boys needed prompting to talk, they spoke about sex being used as both intimidation and humiliation between boys who are in conflict with each other.
"Our findings show there are few clear boundaries between child victims and child perpetrators: children often both being abused, and abusing others themselves. Reporting of sexual violence is poor, with children feeling that nothing can be done to stop it, other than moving away from the area. This means we have some important questions to answer about the need for child protection and law enforcement strategies to work closely together to protect children."
Facebook told IBTimes UK it had beefed up security settings for child users to block strangers and also prevented content created by children being seen by anyone outside their circle.
The company was working closely with child protection police and used cutting edge techology to uncover inappropiate photographs being shared among Facebook users, it said.
"We have a zero tolerance policy for child exploitative behaviour on the site and such activity is rare. When illegal behavior is detected Facebook works with law enforcement agencies such as CEOP to ensure that these people are brought to justice."