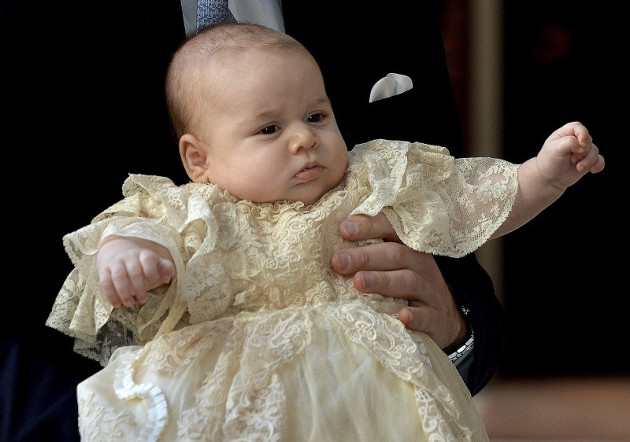 A child born in the UK today is unlikely to receive their state pension until they reach 77, according to a leading pension expert.
The shocking estimate follows the news that the government is to bring the state pension age rise to 68 forward to the mid-2030s after linking the benefit to life expectancy.
Chancellor George Osborne made the announcement during the Autumn Statement 2013.
"The linkage to life expectancy is likely to mean someone starting work now will have to wait to age 72, and a child born today is unlikely to receive their state pension until they reach 77," explained Ed Wilson, a director in PricewaterhouseCoopers' pension team.
Wilson added: "The younger generation will be particularly hit by these changes and many will have to accept they'll be working longer than their parents."
The forecast means Prince George, who was born this year, will have to wait until his late 70s to withdraw his state pension.
In addition, the chancellor also confirmed the basic state pension will be uprated by the triple guarantee: the higher of earnings, inflation or 2.5%.
The move means in April 2014 the basic State Pension will rise by 2.7% - representing a £2.95 ($4.82, € 3.55) rise, according to the government.
Ross Matthews, head of longevity research at Punter Southall, argued the pension reforms mean men may pay the price for women living longer.
He said: "Even once state pension age becomes equal for men and women from 2016, women can still expect to spend more time in receipt of their state pension than men.
"Both men and women are set to work well into their sixties. Men could be seen to pay the price because they are likely to work longer than previously, but their time in retirement is likely to remain shorter than women."