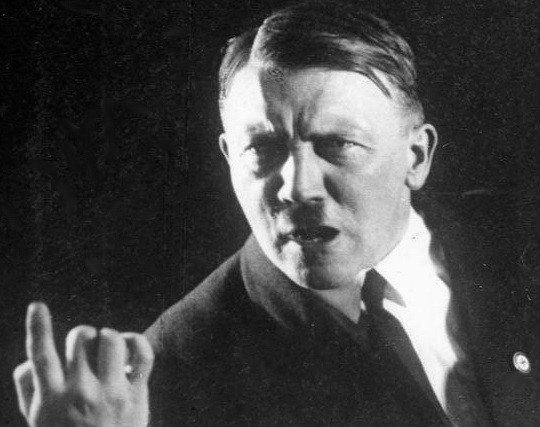 The Chilean government has been urged to condemn a new art school that will promote the principles and iconography of Nazism.
The US-based Anti-Defamation League has released a statement which "expressed shock and outrage " at the school in Chilean Patagonia, which is named after former dictator Augusto Pinochet and will teach the ideology of Adolf Hitler.
The institute, set to open within days, will also make widespread use of the swastika. Indeed, the hated symbol is central to a poster advertising the new body.
Although the General Augusto Pinochet Ugarte school is not recognised by Chile's Ministry of Education, any prohibitive measures may be hampered by national law, which places no restrictions on the spread of Nazi ideology.
According to Israel National News, ADL director Abraham H. Foxman urged the Chilean government to denounce the Pinochet school, and make clear that anti-Semitism has no place in Chilean society.
Foxman, a Holocaust survivor, said it "sends a chilling message to the Jewish community in Chile, and is an affront to all those in Chile who strive to live in harmony.
"While we commend the country's Ministry of Education for its decision to withhold accreditation for the school and welcome statements by local politicians condemning the hateful rhetoric of the school's founder, we respectfully urge officials at the highest levels of government to publicly state that racism, bigotry or anti-Semitism have no place in Chile's educational system or anywhere in Chilean society."
This stance was echoed by Marcelo Isaacson, executive director of the Jewish Community of Chile, who said: "The difference with Europe is that Chile lags behind on its regulation condemning these kind of activities. These Nazis hide themselves behind the right of freedom of expression."
Speaking to the Santiago Times, Isaacson also claimed that far-right views and behaviour are "not uncommon" in his country.
However the school's founder, Godofredo Rodriguez Pacheco, was unrepentant, telling local media: "My ultimate goal is to form a political party, a nationalist proposal designed from Chile, and I don't mind if people tell me I'm a Nazi."