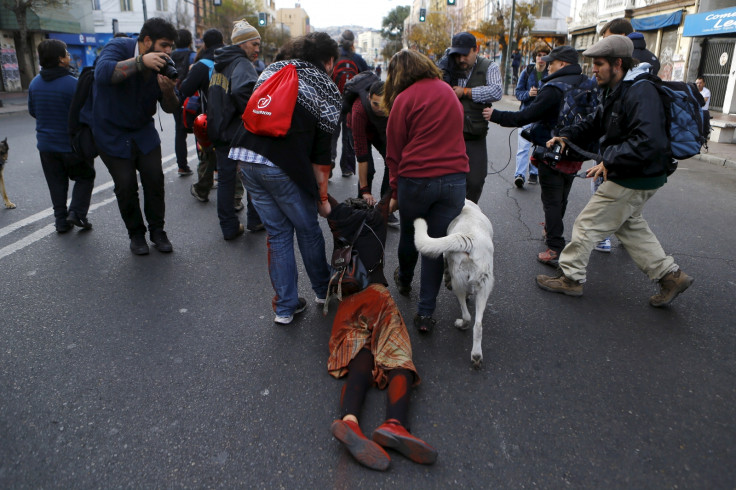 A 28-year-old Chilean student is in critical condition after he participated in a student protests in Valpariso on 21 May. The Universidad Catolica de Santiago student, who was identified as Rodrigo Avilés, was taken to the Carlos Van Buren Hospital with severe head injuries.
According to 24Horas, Avilés underwent surgery so doctors could monitor his skull pressure and was later taken to the intensive care unit. While he is listed in critical condition, the student is expected to survive, doctors said.
Doctor Patricio Castro told reporters that they hoped to monitor Avilés's condition and will later determine if further surgeries are needed.
The AFP reported that thousands of students have taken to the streets to protest against President Michelle Bachelet's failure to provide education reforms. Bachelet was able to fulfill a campaign promise by announcing a bill to provide 260,000 of the poorest students a free university education beginning next year, the AFP reported.
The bill, which will be introduced later this year, will first cover 60% of poor students and gradually reach 100% by 2020. The announcement, however, did little to stop students from protesting in Valparaiso.
The protests, which turned violent, resulted in 20 injuries and 37 arrests, law enforcement authorities said. Police responded to the protests by using water cannons and launching tear gas.
Students were further incensed by the shooting deaths of two students last week during protests in the port city. The students were identified as 18-year-old Exequiel Borbaran and 24-year-old Diego Guzman. The BBC reported that a 22-year-old has been arrested in the killings.
The man allegedly shot the two students as they sprayed graph on a wall of a residential building.