Chimp in top hat and giraffe among £100K stuffed animals stolen from taxidermy store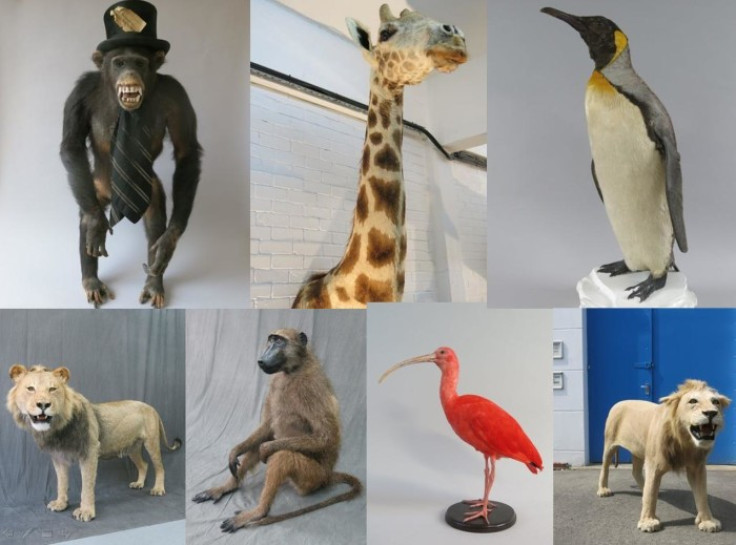 A chimpanzee in a top hat and tie, a giraffe, a zebra and a sloth are among a collection of valuable stuffed animals stolen in a burglary at a taxidermy warehouse in Wandsworth.
The value of 18 stuffed animals and other antique items stolen from the warehouse in southwest London was around £100,000, police said.
Detective Constable Edward Bird said: "This was not a random crime, the burglars had come prepared and well-equipped. This was a criminal enterprise and these thieves need to be stopped before they commit further crimes.
"The items they stole are of high value and are very distinctive. I am appealing for anyone with information to contact police, in particular I would ask anyone who deals in such animals to be on the look-out and contact police immediately if you are offered any of the stolen items."
The break-in happened on Tuesday, 1 March between 19:20hrs and 19:41hrs, when the thieves arrived in a Luton van with a grey cab and white body and used angle grinders to force their way into the premises.
They then made off with the valuables – some of which, including several stuffed lions and a giraffe, were very large and potentially difficult to conceal.
Police are appealing for witnesses to come forward. Anyone with information is advised to contact 101 quoting reference reference 304644/16, or to call Crimestoppers anonymously on 0800 555 111.
© Copyright IBTimes 2023. All rights reserved.