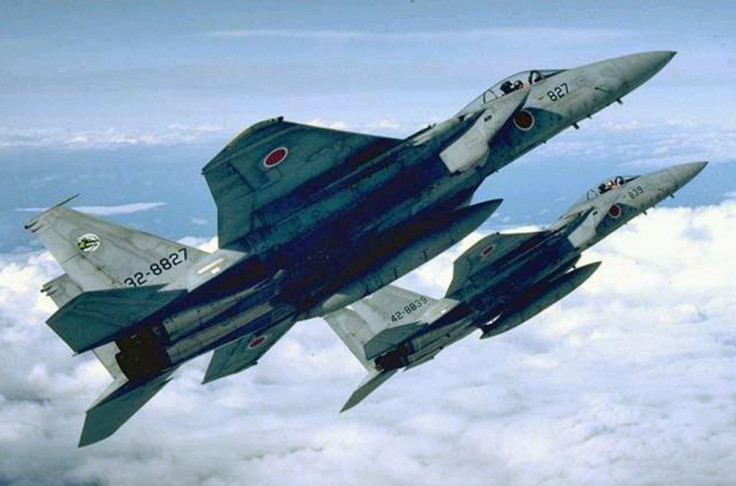 China has accused Japan of sending jets which reportedly locked their weapons-targeting radar on its fighters over the East China Sea in June. The defence ministry said the Japanese jets "lit up" the Chinese fighters with their fire-control radar. Beijing feared it could lead to mishaps and threaten peace and stability in the region.
Although Japanese officials have confirmed the jets scrambled over the disputed waters, they denied Beijing's allegation that the incident posed any threat. Two Chinese Su-30 fighter jets were on routine patrol when two Japanese F-15 jets approached at a high speed and took "provocative actions" on 17 June, Beijing's statement on its website said.
The incident took place in the air defence identification zone over the East China Sea, where China set up its base in 2013, overlapping Japan's claim of air space. Tokyo is also embroiled in a dispute with Beijing over the ownership of the islands that lie about 220km (140 miles) northeast of Taiwan; they are known as Diaoyu Islands by China and Senkaku by Japan.
Japan also warned of increasing Chinese military activity in the disputed waters, and has pledged to support the Philippines, Vietnam and other countries that are opposing Beijing's stake in the South China Sea.
Reuters reported that incidents of Japanese jets scrambling to counter Chinese jets have almost doubled in the past three months. Around 200 times jets were spotted scrambling between April and June when compared to 114 times during the same period in 2015.
"Such provocative acts by the Japanese jets could easily cause accidents in the air, harming personal safety on both sides and destroying the peace and stability in the region," the Chinese statement said. "We demand Japan to cease all provocative acts."