China has said it will initiate talks with the Philippines only if the latter puts aside the upcoming international tribunal hearing on the South China Sea dispute. The ruling is expected on 12 July and China, which has stalled talks for several years, has also been saying it wants to solve the dispute bilaterally, and not via mediation.
According to China Daily, Beijing will not accept any negotiation if the discussions are to be based on the arbitration ruling. The publication cited sources, who were not named but were "close to the issues between the two countries."
The sources were quoted as saying negotiations between Beijing and Manila will cover issues such as "joint development and cooperation in scientific research if the new government puts the tribunal's ruling aside before returning to the table for talks."
The South China Sea witnesses ship-borne trade worth $5t (£3.7t, €4.4t) every year and China, Vietnam, Philippines, Malaysia, Brunei and Taiwan have overlapping claims in the disputed waters. Although Vietnam is not directly involved in the case, it has also called for a "fair and objective" ruling from The Hague.
The government-run English publication quoted one of its sources as saying: "Manila must put aside the result of the arbitration in a substantive approach."
China has detested the UN court's involvement in the disputed waters case as it pertains to "sovereignty and maritime delimitation." It had even declared that this issue is not subject to any third-party arbitration.
According to Sienho Yee from China Institute of Boundary and Ocean Studies at China's Wuhan University, the tribunal has "no jurisdiction over the dispute," Reuters reported.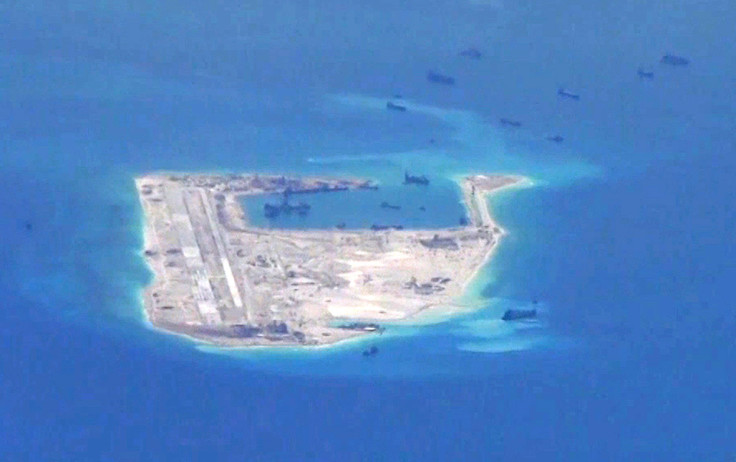 Li Guogiang, a senior researcher at the Chinese Academy of Social Sciences' Institute of Chinese Borderland Studies told the Chinese publication that he believes the tribunal ruling would probably lead to "new chaos" rather than a diplomatic negotiation.
"For all the disputes concerning the South China Sea, negotiation is the only choice and the only viable approach. Confrontation will never help to resolve the South China Sea issue," he said.
"No matter how the new president acts on the ruling, diplomatic negotiation is second to none. Using the ruling as a condition for resuming diplomatic consultations will not be viable."
However, it is uncertain yet whether the new Philippine President Rodrigo Duterte, will ease the strained relations between Manila and Beijing.