China has conducted a long-range drill with its military aircraft overflying waterways near Taiwan on Saturday (10 December), Taiwan's defence ministry said. It is the first such exercise by China since a telephone call between Taiwan's President Tsai Ing-wen and US President-elect Donald Trump left Beijing annoyed.
However, there seems to be no indication that the drill was China's response to Taiwan's alleged shift in policy towards Washington.
China claims Taiwan as its own territory under 'one China' policy and has issued stern warning to Taipei to not damage its ties. Beijing has never renounced the use of force but has said it might bring in military if need be to take back Taiwan.
According to Reuters, the Chinese jets flew north to south and entered the Miyako Strait around Japan's southern islands. It also overflew Bashi Channel, south of Taiwan between the Philippines and Taiwan. However, it did not enter Taiwan's air defence identification zone, Taiwan's defence ministry said.
The military exercise lasted for about four hours, the ministry added. It involved more than 10 aircrafts, including four electric surveillance planes, which flew over the Bashi Channel.
Although China and Taiwan both have claims in the disputed mineral-rich South China Sea, both the countries lost their claims in a case filed by the Philippines in the UN-backed Permanent Arbitration Court. While China and Taiwan were on one side, Malaysia, Brunei and Vietnam were supporting the Philippines' in the case, won by Manila.
In the recent years, Beijing is thought to have become more assertive in the western Pacific and South China Sea, where it has conducted similar exercise in the area since September.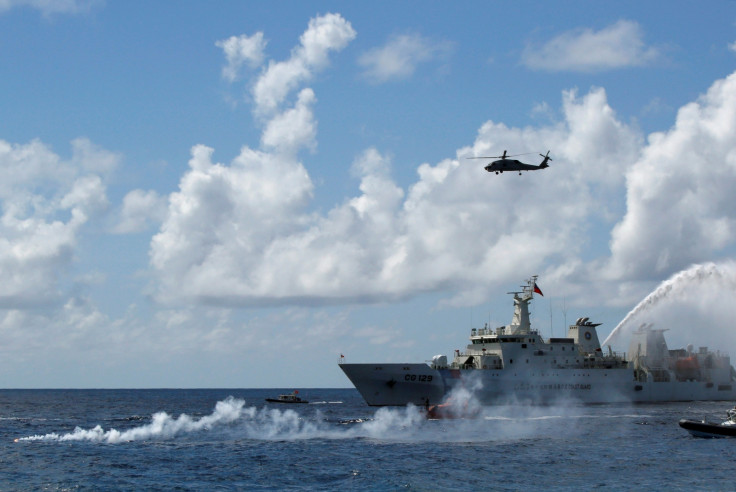 China's military and air force have always maintained that their exercises are a part of their regular, yearly drills, in accordance with the international law and practice.
Earlier on 29 November, Taipei carried out a day-long drill as part of its efforts to transform the disputed Spratly Islands into a base for proving humanitarian aid. It was Taiwan's first ever disaster response exercise on the strategic waterways, but surprisingly China did not react to the incident. It was unusually silence, while it was expected it would be irked for not maintaining a consolidated approach to the territorial row.