Philippines says it is 'unlikely' to help US patrols in disputed South China Sea
Filipino Defence Secretary Delfin Lorenzana says the US could use aircraft carriers or its bases in Guam.
The Philippines has said it is unlikely to help the US to conduct freedom of navigation patrols in the disputed South China Sea, a military action seen as a way to contain China's claims to the region. Filipino Defence Secretary Delfin Lorenzana has asked Washington to not use Manila for activities against China.
He instead suggested that the US use aircraft carriers or bases in Guam — a US island territory in Micronesia, Western Pacific — or Okinawa, a Japanese prefecture in the East China Sea, to patrol the contested waters.
According to AP, some US aircraft and ships used to stop in the Philippines on their way to carry out freedom of navigation patrols in the South China Sea under former president Benigno Aquino III, the predecessor of President Rodrigo Duterte. The US Navy has carried on with the patrols to counter China's actions over its territorial claims.
However, since Duterte took office in June, he has shifted his focus away from his country's long-time ally to mend relations with China.
Lorenzana said Duterte will not support the US patrols "to avoid any provocative actions that can escalate tensions in the South China Sea". He said Manila would avoid helping Washington for now.
His decision comes days after the US coast guard said it wanted to play a bigger role in patrolling the sea. Until now just the US Navy has challenged China's larger share of territories.
US officials are yet to comment on Manila's stance. But they have maintained that all is well with the two countries' military co-operation, despite Duterte's public rhetoric.
Lorenzana also maintained that he wanted to reduce Manila's dependence on the US, but not entirely cut off ties. However, the Philippines would not become a Chinese client state, he said, although Duterte has shown his preference for an alliance with Beijing.
"We will maintain our relationship with the United States and maybe develop some more defence relationships with the Asean [Association of Southeast Asian Nations] neighbours," Lorenzana told the Financial Times.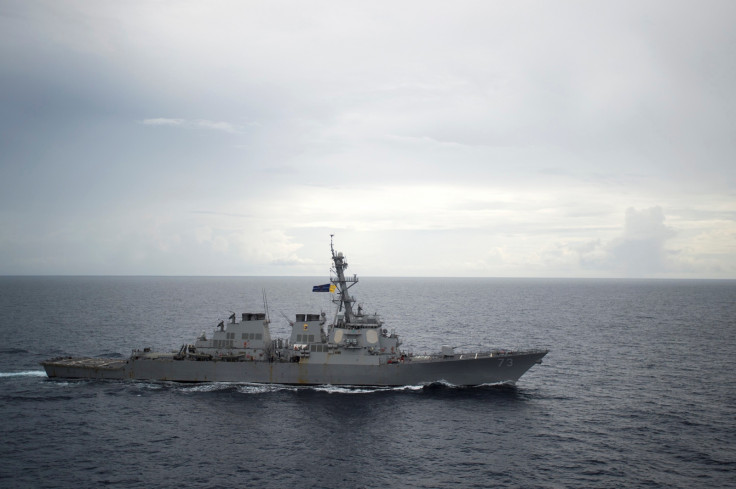 He said the Philippines was looking to rearm itself and boost defence ties with neighbours.
The newspaper reported that Manila was buying equipment to strengthen its navy, air force and coastguard, just as Duterte had pointed out in the recent past. After his visit to Beijing, China has started allowing Filipino fishermen to return to the Scarborough Shoal.
But Manila still needs to monitor the activities there, for which it needs to be better equipped, Lorenzana said.
"We will stand up for our rights but not now, especially that we have a very weak defence capability. We do not even have a big enough ship to maybe confront the Chinese coastguard face to face," he added.
© Copyright IBTimes 2023. All rights reserved.