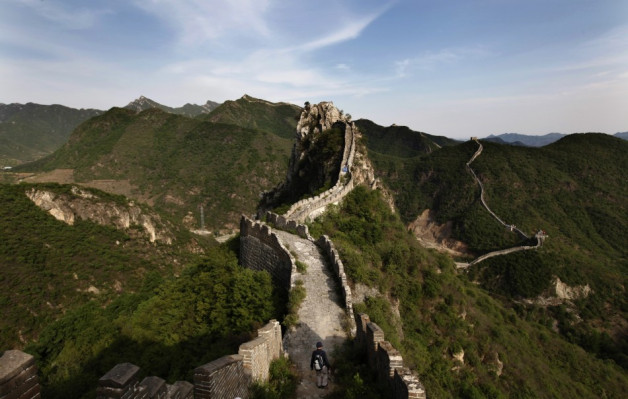 China has imposed anti-dumping duties on the imports of two chemicals from the US and the European Union, as the country tries to strike back the West for the restrictions on its goods.
China's commerce ministry said that it decided to collect anti-dumping duties on imports of ethylene glycol monobutyl ether and diethylene glycol monobutyl ether originated from the US and the EU. The duties are effective from 28 January for a period of five years.
The development is seen as a counter move from China after the US and the EU set anti-dumping duties and countervailing duty laws on Chinese products, which they found unfairly priced and subsidised. China had openly denounced the move by the West, saying the US and Europe are pursuing trade protectionism on products ranging from ceramic plates to solar panels.
"MOFCOM made, after investigation, its final decision that dumping exists in imports of ethylene glycol monobutyl ether and diethylene glycol monobutyl ether originated from US and EU during the period of investigation. Such dumping has caused material injury to China's domestic industry. There exists a causal link between the dumping and the material injury," the Ministry of Commerce said on its website.
The ministry noted that it started anti-dumping investigation on the pricing of the chemicals on 18 November 2011 following requests from domestic companies. The ministry made its initial decision on 27 July 2012 to take provisional anti-dumping measures.
The duties, ranging from 9.3 to 18.8 percent, will hit companies such as Eastman Chemical, Dow Chemicals and Equistar Chemicals from the US, and BASF SE and Sasol Germany from Europe.
The chemicals are widely used as coupling agents for water-based coatings in vinyl and acrylic paints and varnishes, enamels, spray lacquers, dry cleaning compounds, textiles and cosmetics.
Last week, a US trade panel decided to set duties on wind towers worth hundreds of millions of dollars from China and Vietnam for five years. The move was after complaints from the US producers who claimed that the competition from Asia is forcing them to shut down operations.
The decision, imposing 45 to 71 percent duties on Chinese wind-tower makers, was backed by the International Trade Commission.
In addition, the US Commerce Department imposed duties ranging up to 154 percent on imports of a food additive and thickening agent from China and Austria earlier in January. It also extended the period of anti-dumping duty on tapered roller bearings from China by five years.