China appoints first anti-terror chief paving way for controversial cybersecurity bill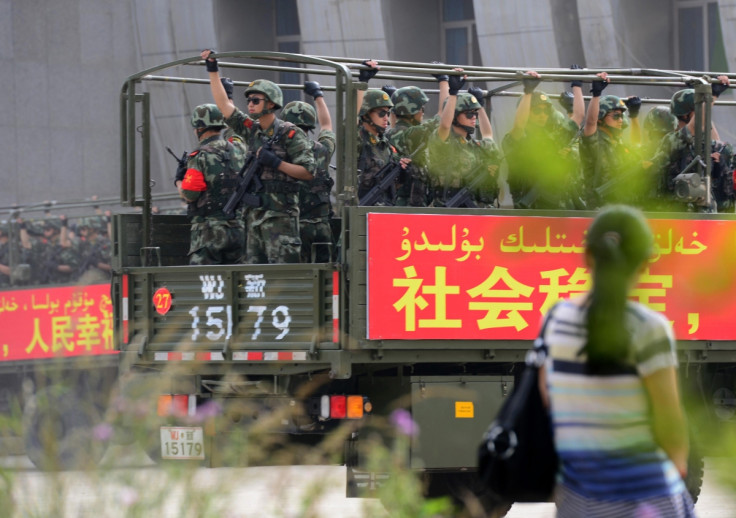 China has appointed its first counter-terrorism chief, according to state media reports. It follows ethnic violence in the country's western Xinjiang province.
Liu Yuejin was appointed commissioner of counter-terrorism, the China Daily reported. Liu has served as assistant minister of public security and was previously involved in counter-narcotics operations for Chinese law enforcement agencies, the paper reported.
On Monday, 21 December Xinhua reported that a controversial new law forcing companies to hand over encryption keys to technology products could pass by the end of the month. The bill would compel companies to keep user data and company records and servers within China, and provide Chinese authorities with user data.
In recent years there has been a wave of violent unrest in Xinjiang, with Chinese authorities blaming the region's Uighur Muslims, and drawing parallels between its attempts to pacify the region and the West's battle against Islamic radicalism.
Human rights groups however claim repressive government policies towards the Uighur have played a role in the unrest.
In a knife attack on a mine in the country's northwest in September more than 50 people were killed, Chinese state media reported. The mass killing did not come to light until November, when Chinese media claimed that 28 Muslim attackers had been killed by security forces.
The Uighur were once the majority in the region, but after decades of state sponsored immigration ethnic Han Chinese now make up more than 60% of the population.
© Copyright IBTimes 2023. All rights reserved.