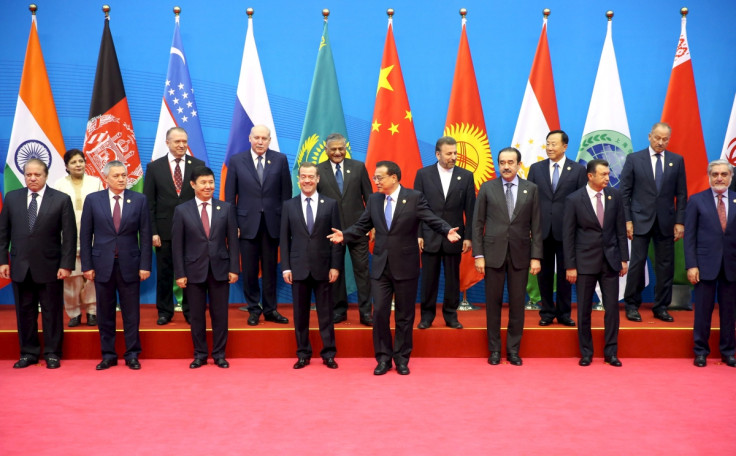 Chinese Prime Minister Li Keqiang is calling for member states of the Shanghai Cooperation Organisation to work closely together to fight the security threat from Islamic State (Isis). Speaking at the close of the two-day SCO meeting in Zhengzhou, Henan province, he also called for an anti-extremism treaty to be negotiated among member states.
Local media said the call for closer cooperation with Russia and central Asian states is a reflection of Beijing's growing concern over the militant Isis group's growing influence. They said anti-terrorism is high on the agenda this year, given that SCO members are close to areas where the Isis has been conducting terror attacks.
To ensure a sound environment for economic development, China called on members to strengthen cooperation, implement the Border Control Cooperation Agreement, sign an anti-extremism convention, strengthen the drug control mandate and support national reconciliation in Afghanistan.
"We should conduct closer security cooperation on the platform of SCO, leaving no room for destabilising forces," Chinese premier Li said. The leaders of the grouping have agreed to hold the 15th SCO prime ministers' meeting in Kyrgyzstan in 2016.
Li said that the SCO should provide a reliable barrier to security threats to member countries, including those coming from terrorists. "We support establishing international relations of the new type in the spirit of cooperation and mutual benefit against the backdrop of growing activities of international terrorist organisations," he said.
"With the help of SCO, we should build strong impenetrable barriers of cooperation on security, leaving no loopholes for violators of regional stability and representing a reliable guarantee to SCO member countries in ensuring political security and social security, Li said. He also noted that the SCO supports the settling of international conflicts by peaceful means, with "observation of principles of mutual respect and non-interference into the internal affairs of other countries."
SCO member countries include Russia, Kazakhstan, Tajikistan, Kyrgyzstan and Uzbekistan. India and Pakistan are set to join the grouping next year. Belarus, Afghanistan, Iran and Mongolia have observer status while Azerbaijan, Armenia, Cambodia, Sri Lanka, Turkey and Nepal are dialogue partners.
The population in SCO countries nearly tops 1.6 billion. A joint communique was issued following the SCO meeting.
Analysts highlight lack of unified global force in fighting Isis
Li Lifan, a researcher at the Shanghai Academy of Social Sciences highlighted the fact that the bloc's members were facing new challenges in security, covering online recruitment, fund raising and terror attacks. Almost every bloc member had citizens joining Isis, he added.
There are concerns that citizens who had gone off to fight with Isis may return home and become a serious threat to national security. "But there is no unified force in the world to counter IS (another name for Isis) and we haven't seen any such push from the UN. China may hope to launch an anti-terrorism cooperative mechanism under the SCO framework," Li added.
He Qisong, a professor with the Shanghai University of Political Science and Law noted that Russia was seeking new allies in the wake of the Ukraine conflict while China itself was facing terrorism threats as its domestic separatists groups link up with Isis.
Pakistan's Nawaz Sharif also backs call for joint effort against terrorism
Pakistan's Nawaz Sharif also backed the call for joint efforts in combating terrorism in the region. "The security situation around us remains precarious. We are seeing the threat to state sovereignty and territorial integrity. Armed conflicts continue to rage in several parts of the world unleashing forces, which are beyond the control of anyone," he said at the SCO meeting.
He said militant ideologies needed to be countered as terrorism has become a serious threat and was in fact becoming "more insidious".