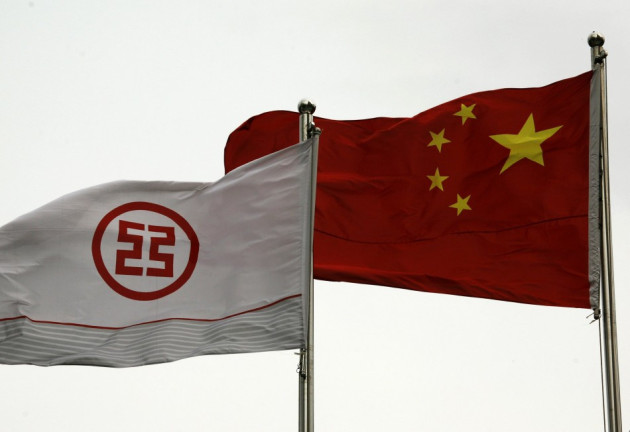 China's largest banks have written off a significant amount in bad debts in the first half of 2013 in order to strengthen their books amid rising loan defaults.
Bloomberg citing regulatory filings reported that the five largest banks in China have written off 22.1bn yuan ($3.65bn, £2.23bn, €2.63bn) of soured loans in the first half, up from 7.65bn yuan a year earlier.
Nevertheless, the companies posted a record $76bn total profit, helped by provisions set aside previously, anticipating possible write-offs.
The measures are expected to help improve the banks' nonperforming-loan ratios amid rising debt defaults in the country.
In April, the China Banking Regulatory Commission asked banks to increase their loan-loss provisions, write off some bad loans and curb dividend payments in order to tackle any possible economic downturn.
Credit Crisis
China's unprecedented economic growth over the past 30 years has prompted higher investments in the country. The investment boom in the country was largely funded by the banks.
As the country's economic growth slowed down, many borrowers started defaulting on their loans and the banks' non-performing loans started piling up.
An earlier report by Fitch Ratings showed that outstanding loans by Chinese banks and shadow financial institutions were equivalent to 200% of gross domestic product (GDP) at the end of 2012, up from around 125% of GDP in 2008.
In response to the rising credit levels, the five biggest lenders had set aside an average 272% of the value of their bad debt as provisions by the end of June, while the regulator's requirement was only 150%, according to Bloomberg.
Nevertheless, the recent debt write-offs would force the banks to set aside more provisions as the country is expected to tighten loan-loss reserve requirements.
The strict rules come as China's economic growth for fiscal year 2013 is projected to slow down to 7.6%, the weakest pace since 1999, according to a Bloomberg survey.
China recovered from a growth slowdown in the third quarter, on the back of the country's "mini stimulus" that fuelled domestic demand to increase industrial production.
The National Bureau of Statistics earlier said China's GDP rose 7.8% year-on year in the third quarter, up from 7.5% in the second quarter.