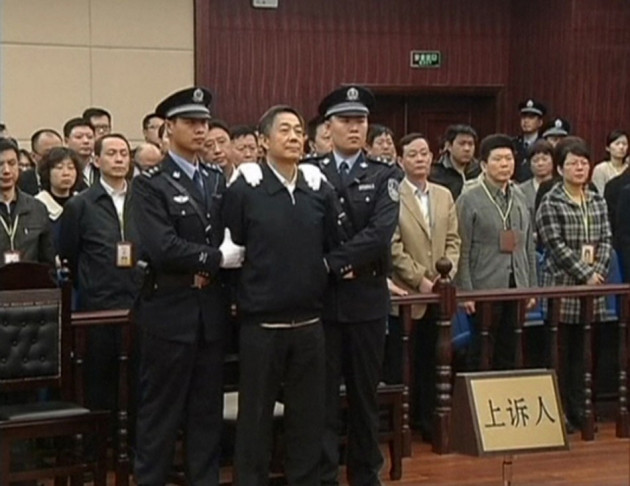 Former Chinese politician Bo Xilai's appeal against his conviction has been rejected by a court in the east of the country, which upheld the original life sentence on charges of bribery, embezzlement and abuse of power.
The verdict by the Shandong Provincial Higher People's Court has come as predicted by analysts.
The court said in its ruling: "The facts of the first instance verdict are clear, the evidence is reliable, sufficient and the sentence is appropriate. The court rules as follows: reject the appeal, uphold the original verdict. This verdict is the final ruling."
The hearing was said to be brief. The verdict is final as Bo, 64, can appeal against the verdict only once. However, he can submit a "petition" to the Supreme People's Court in Beijing but it is unlikely to be taken up for trial.
The courts are controlled by the ruling Communist Party, from which Bo, previously a member of the Politburo, was expelled during the scandal surrounding the murder of British businessman Neil Heywood.
Bo's wife Gu Kailai was convicted of murdering Heywood in August 2012, while he was accused of attempting to cover up the killing.
Bo was convicted in September 2013. The court, in its original sentence, gave him a life sentence for taking 26.8m yuan (£2.73m) in bribes, as well as 15 years for embezzlement and seven years for abuse of power.
As part of the verdict, the court had also ordered confiscation of his personal assets and stripped him of his political rights in one of the country's high-profile political cases in decades.