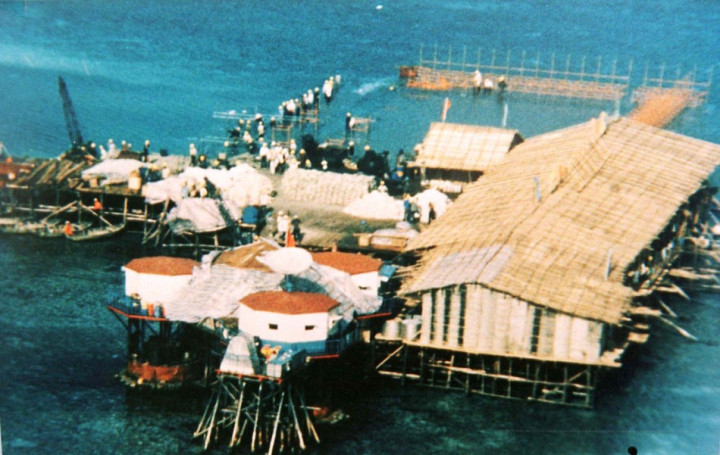 China is reportedly building an island on a reef in the disputed Spratly Islands which is large enough to accommodate what could be its first offshore airstrip.
Defence adn intelligence analyse publication IHS Jane's 360 said satellite images it obtained show a Chinese-built island on the Fiery Cross reef in the South China Sea measuring at least 3,000m (1.9 miles) long and 200m to 300m (660 ft) wide, which is "large enough to construct a runway and apron".
The publication noted that dredgers were also creating a harbour to the east of the reef that appears to be large enough to receive tankers and major surface combat vessels.
The land reclamation project is believed to be China's fourth in the Spratly Islands within the last 12 to 18 months and by far the largest. Islands have already been built at Johnson South Reef, Cuarteron Reef and Gaven Reef.
IHS Jane's said Fiery Cross Reef is home to a Chinese garrison and has a pier, anti-frogmen defences, air defence guns, communications equipment, and a greenhouse.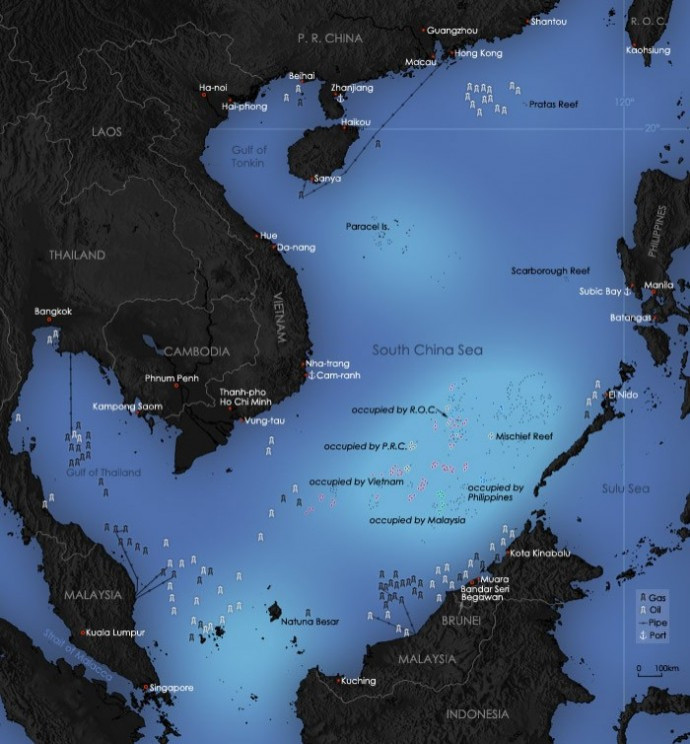 Jin Zhirui, a colonel in the Chinese air force command, declined to confirm the construction of the island but said China needs to build facilities in the South China Sea for strategic reasons.
"We need to go out to make our contribution to regional and global peace," he said. "We need support like this, including radar and intelligence."
The construction is likely to stoke tensions with Taiwan, Malaysia, Vietnam, the Philippines and Brunei, all of which claim the islands.
China's project also defies US calls for a freeze in activity in the South China Sea that could intensify the row over the disputed islands.
US military spokesman Lieutenant Colonel Jeffrey Pool said: "We urge China to stop its land reclamation programme and engage in diplomatic initiatives to encourage all sides to restrain themselves in these sorts of activities."
Beijing claims sovereignty over large parts of the South China Sea, which is believed to sit on top of vast oil and gas reserves.
China is also embroiled in a separate territorial dispute with Japan over strategically important uninhabited islands in the East China Sea, which are known in China as the Diaoyu Islands, and in Japan as the Senkaku Islands.