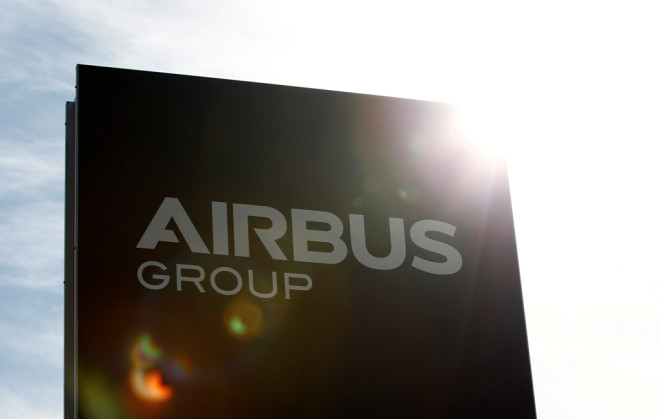 China could purchase at least 150 Airbus passenger aircraft potentially worth $20bn when President Xi Jinping pays his first visit to Europe at the end of the month.
China is expected to buy more A330 passenger jets. The agreement could include some A320 and A350 aircraft as well, according to a Reuters report.
The likely deal could also involve a decision to unfreeze the purchase of 27 A330s, blocked by China during a recent dispute with the European Union over environmental policies.
Meanwhile, Xi's visit could also pave the way for Airbus to build a second major factory in China, the world's fastest-growing aviation market.
The size of the final deal would depend on last-minute negotiations. Previous state visits have included tough negotiations on the sidelines.
Pursued by Reuters, spokespeople for Airbus, Air China, China Eastern and China Southern refused to comment.
French Connection
Both France and Germany, where Airbus bases most of its operations, are eager to establish good ties with Xi and announcements on the Airbus package could be made in both countries, European officials said.
However, France has expressed optimism over its ties with China in nuclear energy and aerospace -- diplomatic code for potential deals during Xi's 25-27 March visit.
"This visit to Europe by President Xi Jinping...will certainly beneficially promote the development of ties between China and the European Union," China's foreign ministry spokesman Hong Lei said when asked to confirm the aircraft order.
"This will be an all-round development of relations," Hong added.
China Market
One in four people from China travelled by plane in 2013 and that number is set to jump to virtually the whole active population over the next two decades, Airbus has estimated.
The proposed cabin completion plant for A330s would boost Airbus's presence in China. The firm operates a "final assembly plant" in Tianjin, in northern China.
However, the European firm would have to trounce stiff competition from American arch-rival Boeing.
Airbus is looking to sell more wide-body jets such as the A330 to the Chinese, just as Boeing increases output of its newer 787 Dreamliner.
Last month, China Eastern, one of the country's top three carriers, announced it had ordered 70 A320neo aircraft, marking a huge victory for Airbus that has been marketing the upgraded variant of its popular A320 jet to Chinese buyers.
Airbus Market Share
Airbus said in January that it had beaten rival Boeing in terms of market share, in the wake of record deliveries and orders in 2013.
At the end of 2013, Airbus commanded a 51% gross market share in the category for aircrafts with over 100 seats.
Airbus also said it regained the top spot in commercial orders with an industry record of 1,619 aircraft, beating its previous best by 11 jets.
Adjusting for cancellations, Airbus's commercial aircraft orders increased 80% to 1,503 in 2013.
Boeing had earlier reported gross commercial orders of 1,531 and net orders of 1,355.