China Could Use Gold To Internationalise Yuan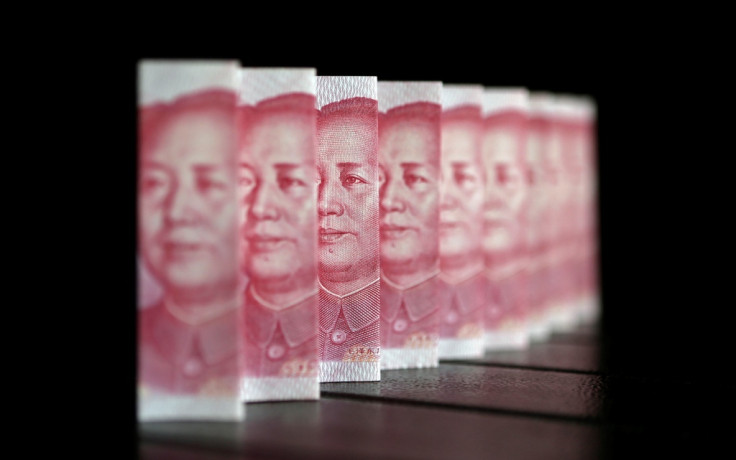 Concerns about high debt and an overvalued currency have driven gold imports into China, according to Lombard Street Research.
Lombard added that Chinese authorities could be preparing to use gold in a plan to make the yuan an international currency.
China has made progress with the yuan in recent years. The currency – also known as the renminbi – has gained some 25% against the US dollar since 2005.
Meanwhile, Beijing has said that it does not view gold as an effective asset for diversifying the nation's $3.8tn (£2.3tn, €2.8tn) worth of foreign exchange reserves, according to media reports.
China has maintained that its official reserves of gold stand at 1,054 metric tonnes, worth some $45bn. That figure has not been updated since 2009 and Lombard pegs the nation's gold reserves at over 4,500 metric tonnes.
Lombard economist Freya Beamish said in a 12 February note to clients: "The massive flow of gold into the country does make it seem plausible that [Chinese authorities] could be moving in the direction of using gold in the effort to internationalise the currency and escape what is seen as a domineering dollar."
"Not only does renminbi overvaluation make it directly sensible for Chinese investors to dump the currency in favour of gold, it also brings Chinese liabilities into question in general," Beamish said.
"With the renminbi this overvalued, China now seems incapable of growing without debt injections and that is a situation that can only end in crisis or renminbi depreciation or some combination thereof. Gold is a natural hedge in any of those scenarios," she added.
Gold Stockpile
Data showed earlier in the week that China imported and produced more gold in 2013 than its consumers bought.
That triggered speculation that the government took advantage of 2013's drop in gold prices to augment its holdings of the yellow metal. Gold prices fell 28% last year.
The world's second-largest economy imported 1,158 tonnes of gold through Hong Kong in 2013, more than double its 2012 total; and also imported gold through Shanghai but those numbers are not available.
Meanwhile, domestic production rose over 6% to 428.16 tonnes in 2013, the China Gold Association (CGA) said on 10 February.
However, gold consumption hovered at 1,176.4 tonnes.
According to Lombard, gold imports from Hong Kong took off in 2011, when it reckons the yuan first entered overvalued territory.
© Copyright IBTimes 2023. All rights reserved.