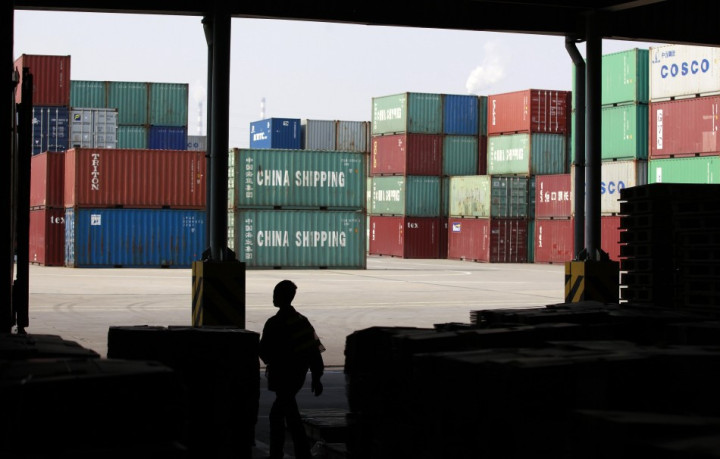 China has defended the better-than-expected export data for December and said every dollar in the declared data was documented as analysts and economists raised doubts over the statistics.
"Customs import and export statistics are based upon actual customs declarations. In our published export and import data, every dollar has a corresponding customs declaration document to back it," the Bloomberg reported quoting Beijing's General Administration of Customs.
China's foreign trade jumped 14.1 percent in December 2012 while imports rose 6.0 percent, the fastest growth in seven months. The 'surprise' jump was against the analysts' expectations of a 4.6 percent growth in exports and 3.3 percent rise in imports.
Though the numbers had cheered the equity markets around the globe, analysts were skeptical about the accuracy of the data.
Earlier, economists from UBS and Australia and New Zealand Banking Group (ANZ) expressed doubts over the data citing discrepancies in other nation's trade data.
"China's December export data came in much stronger than the market expected, which was inconsistent with the PMI new export orders sub-index and the port throughput data," said Liu Ligang, chief economist for ANZ in a research note, according to a Global Times report.
"The huge volatility also casts doubts on China's trade data reliability. We found significant inconsistency between China's headline trade figures and the port throughput numbers, highlighting the data accuracy issues".
Dismissing the doubts of some observers that the port activity did not indicate such a surge in exports , China's Ministry of Commerce said that the exporters hurried their shipments to avail a waiver of inspection fees which was about to expire on month end.
However, the explanations and justifications from the ministry are yet to remove the doubts.
"There's mixed evidence on whether exports were quite good in the second half of last year -- there's some support in the data but also some items that are a little bit odd. China's exports to Hong Kong show very strong growth, but when you look at the data from the Hong Kong side, the Hong Kong imports from China are much less strong," Louis Kuijs, chief China economist at Royal Bank of Scotland in Hong Kong told the Bloomberg.