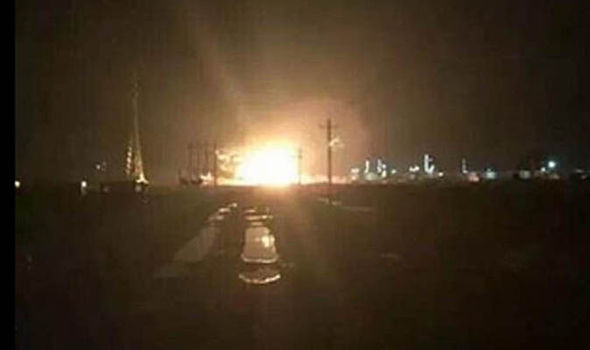 A massive blast has rocked the industrial zone of Lijin in Shandong, with flames and black smoke coming from what is believed to be a chemical factory. It is not yet known if there are anyone was killed or injured in the explsion which happened at around 11.30pm local time.
State radio revealed that a single blast occurred at a chemical plant in the city shortly before midnight. This latest incident comes almost three weeks after 158 people died in a number of massive explosions at chemical warehouses in Tianjin - the world's 10th-largest port.
The chemical plant explosion is third blast to hit a Chinese industrial facility within a month. China formally detained 12 government officials and company executives following the blasts on suspicion of dereliction of duty or abuse of power.
On 12 August, explosions at a warehouse storing dangerous chemicals tore apart an industrial park in the northern port city of Tianjin, killing at least 145 people.
Dr Tony Cox, a fellow of the Institution of Mechanical Engineers and an accident investigation expert, questioned why a facility holding such large quantities of volatile chemicals had not been placed in a more isolated area.
"The big issue here is the proximity between the facility and its neighbours," he told The Telegraph. "Not only do you have flats with their windows being broken at least a kilometre away - which shouldn't be happening - you also have neighbouring facilities with their own workforces who could be at risk.
"It also appears to have been a huge blast, which suggests that whatever hazardous goods were inside were kept in very large quantities together rather than separated into smaller individual lots."
Anger over safety standards is growing in China over what many believe are lax regulations which can endanger residents. There are accusations that China has traded safety for cheap and rapid economic growth.
"China's growth in the chemicals industry has been extremely rapid in the last 15 years or so. It's grown from being a major importer to being a major producer of almost every single petrochemical you can think of today," Ashish Pujari, senior director of IHS Chemical in Singapore told CNBC.
"There are producers who are known to cut corners, in terms of regulation. There are very blatant examples of people constructing plants and almost getting into production even before the whole project has been approved."