China explosions aftermath: Photos from inside the blast zone show the devastation in Tianjin
Huge explosions in a warehouse district in the Chinese port city of Tianjin killed at least 44 people. Twelve of the dead were firefighters – more than 1,000 were sent to tackle the blaze. The Tianjin municipal government said 520 people were being treated in hospitals, 66 of them with serious injuries. It gave no figure for the missing. The state-run Beijing News earlier cited Tianjin fire authorities as saying they had lost contact with 36 firefighters.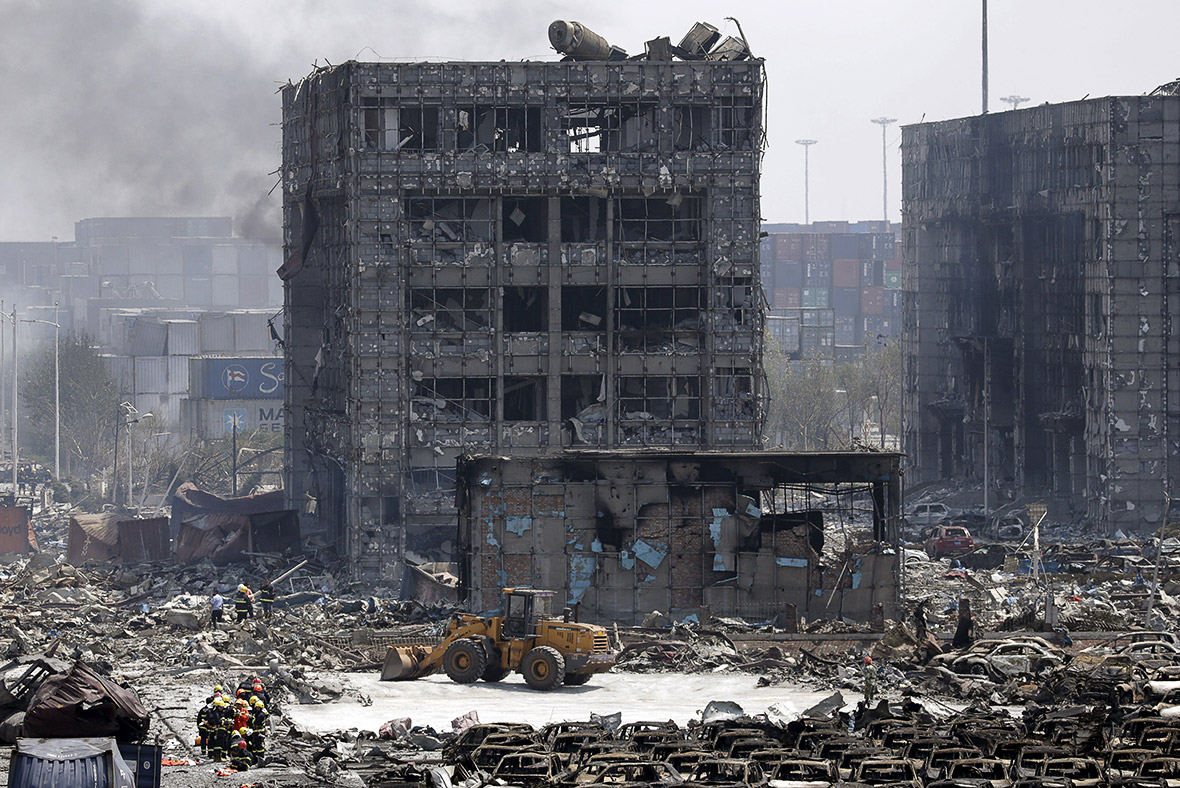 initial blast apparently triggered at least one further blast. The National Earthquake Bureau reported two major blasts before midnight on Wednesday 12 August, the first with an equivalent of 3 tons of TNT, and the second with the equivalent of 21 tons. The blasts were so large that they were seen by satellites in space, and the US Geological Survey registered them as seismic events.
The blasts, originating at a warehouse for hazardous material, turned buildings in the immediate vicinity into charred, skeletal shells while shattering windows up to several kilometres away. The explosions took place in a mostly industrial economic development zone, with some apartment buildings in the vicinity. Buildings of a half-dozen other logistics companies were destroyed in the blasts, and more than 1,000 new cars were left charred in a nearby parking lot.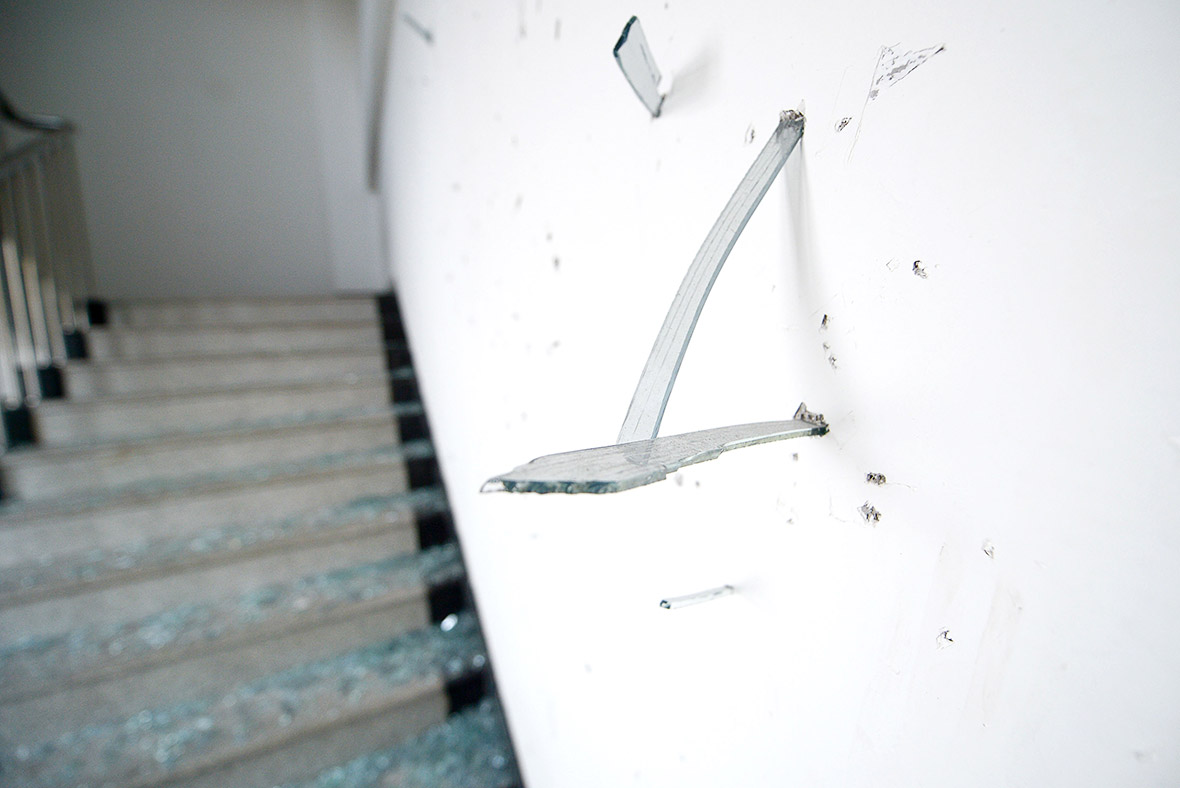 The ensuing fire was mostly under control by Thursday morning, and the Tianjin local government said further firefighting was suspended on orders of the central government so that a team of chemical experts can assess hazardous materials on site, dangers to the environment and how best to proceed with putting out the rest of the fire.
Police in Tianjin said an initial blast took place at shipping containers in a warehouse for hazardous materials owned by Ruihai Logistics, a company that says it is properly approved to handle such materials. State media said senior management of the company had been detained by authorities, and that President Xi Jinping has demanded severe punishment for anyone found responsible for the explosions.
As is customary during disasters, Chinese authorities tried to keep a tight control over information. Police kept journalists and bystanders away with a cordon about 1-2km from the site. On China's popular Weibo microblogging platform, some users complained that their posts about the blasts were deleted, and the number of searchable posts on the disaster fluctuated, in a sign that authorities were manipulating or placing limits on posts.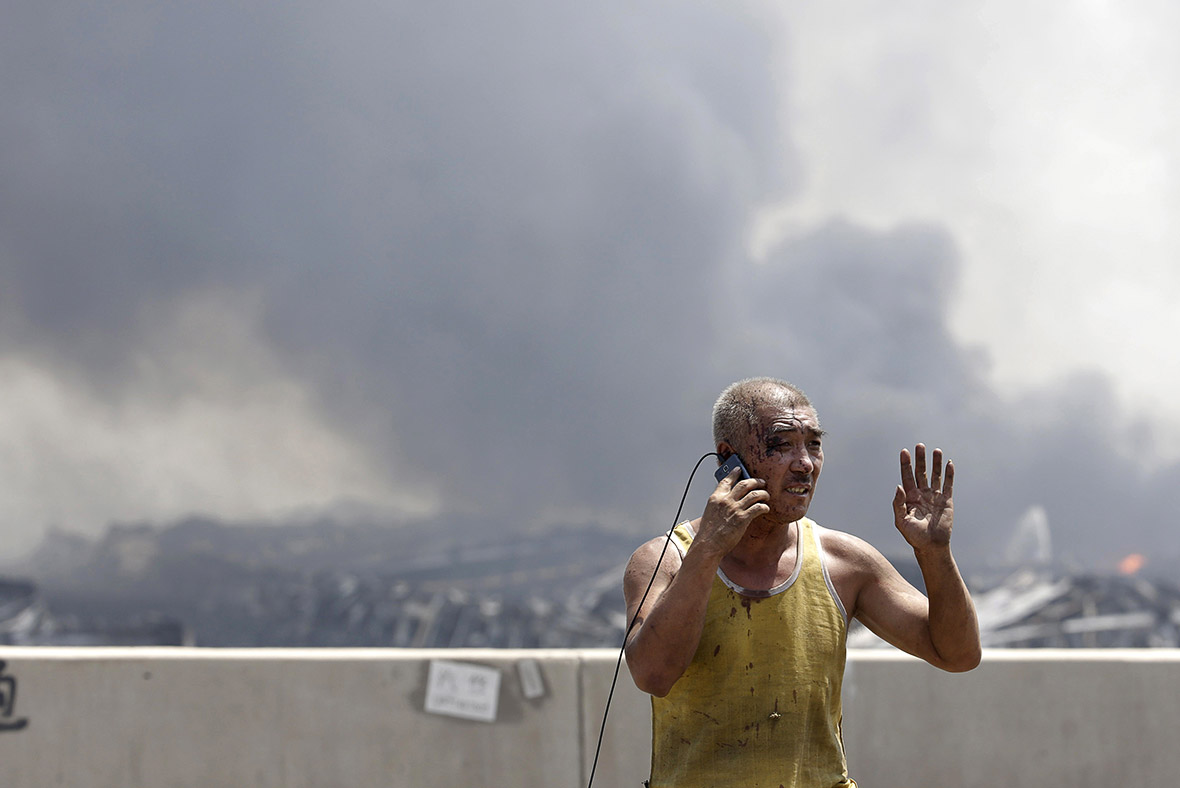 Tianjin, with a population of about 15 million, is about 120km east of Beijing on the Bohai Sea and is one of the country's major ports. It is one of China's more modern cities and is connected to the capital by a high speed rail line
© Copyright IBTimes 2023. All rights reserved.