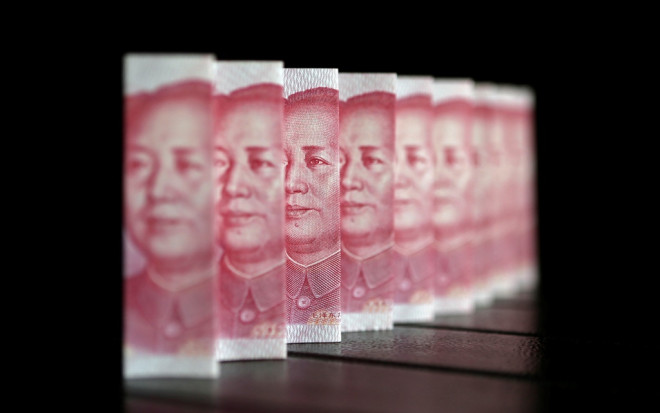 China's yuan dislodged the Swiss franc to become the seventh most-used world payments currency in January, according to global transaction services provider SWIFT.
With a market share of 1.39%, the yuan or renminbi remained one of the top 10 most-used currencies for payments worldwide for the third straight month. It ranked eighth in December 2013.
The "redback" now trails the US dollar, euro, sterling, the Japanese yen, Canadian dollar and Australian dollar, according to SWIFT.
Yuan payments jumped 30.6% while the growth for all payment currencies was 4.8% in January, according to SWIFT data.
However, yuan payments continued to be heavily concentrated in Hong Kong, which had a market share of 73%, followed by the UK, Singapore, Taiwan, the US, France and Australia.
"Looking at the first month of 2014, which was the highest payments value recorded for RMB so far, it is clear that the RMB is on its way to remaining a top 10 currency for global payments," Michael Moon, SWIFT's Asia Pacific director of payments markets, said in a statement.
Beijing is increasing efforts to internationalise its currency by accelerating reforms in domestic markets, alongside the roll out of pilot programmes to allow freer yuan movements across borders.
It clarified details for conducting cross-border yuan transactions in the Shanghai free trade zone last week, officially kicking off yuan business in the pilot zone.
Earlier in the month, Lombard Street Research said that Chinese authorities could be preparing to use gold in a plan to make the yuan an international currency.
Over the past three years, the yuan has surpassed 22 currencies, most recently the Singapore dollar and the Hong Kong dollar, reported Reuters.
As a relatively low-risk, high-yield currency that has added over 35% against the greenback since it was revaluated in 2005, the yuan has also become a growing favourite among international investors.
Meanwhile, China's central bank has in recent weeks encouraged a drop in the exchange rate to kill speculative capital inflows in the world's second-largest economy.