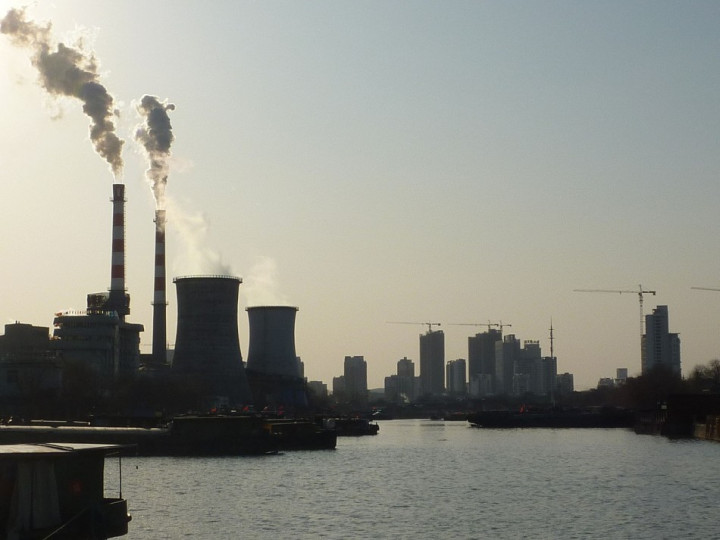 China's exports grew more than expected in May, while imports declined due to a slump in domestic demand.
Exports rose 7% year-on-year in May, above analysts' expectations for a 6.6% increase and April's 0.9% rise. Meanwhile, imports increased at a rate of 1.6%, well below market projections for a 6.1% growth.
As a result, monthly trade surplus widened to $35.9bn (£21.4bn, €26.3bn) from $18.5bn in April. Economists expected a trade surplus of $22.6bn for the month.
"We do not think the May trade data will change the policy stance significantly," RBS economist Louis Kuijs in Hong Kong said in a research note.
"While the export data is reasonably positive, the weakness of domestic demand implied by the import data may keep the pressure up for initiatives to support growth."
The rise in exports is attributed to China's support measures and improvement in the world economy, especially as the advanced economies are coming out of recession.
China is the world's fastest-growing major economy with annual gross domestic product growth rates averaging 10% for the last 30 years.
However, its economic growth has slowed down recently due to increasing exposure to foreign markets. In 2013, the economy expanded 7.7%, the lowest pace in more than a decade.
In the first quarter, the economy expanded at a pace of 7.4%, the lowest in 18 months due to weak domestic and international demand, prompting Beijing to undertake a series of modest stimulus measures.
Nevertheless, the leadership is willing to have a cut in growth rates for the sake of reforms. China wants its economic growth to be fuelled by domestic consumption rather than investment and exports.
Chinese officials expect the economy to grow at a rate of 7.5% in 2014.
The World Bank earlier said China would meet its official target, but the pace of growth would moderate over the medium term in line with the country's continued economic transformation. The bank said China's growth would decline to 7.6% in 2014 and 7.5% in 2015 from 7.7% in 2013.
Meanwhile, the International Monetary Fund (IMF) wants China to reduce its growth target for 2015 to 7% and avoid stimulus measures, while implementing the much needed financial reforms, including correction in the value of the yuan and freeing up interest rates.
The IMF noted that China would meet its economic growth target of 7.5% for 2014. The agency forecast the economy to grow at 7.5% in 2014 and 7.3% in 2015.