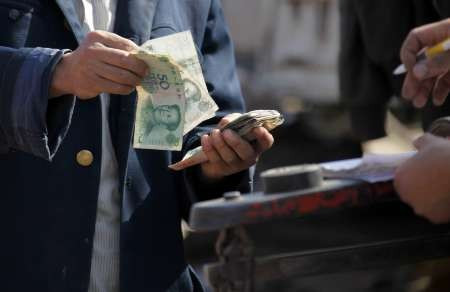 China's economy would meet its official growth target of 7.5% for 2014, although the pace of growth would moderate over the medium term in line with the country's continued economic transformation, according to the World Bank.
In its latest assessment of China's economy, the bank said China's growth would decline to 7.6% in 2014 and 7.5% in 2015 from 7.7% in 2013.
The Chinese government had earlier set its yearly economic growth target at 7.5% for the third time as it aims to achieve stable and balanced growth in the long run while implementing much needed reforms.
Meanwhile, the International Monetary Fund is expecting China to grow by around 7.5% in 2014 and then slow to around 7% in 2015.
China is presently the world's fastest-growing major economy with annual gross domestic product growth rates averaging 10% for the last 30 years.
However, its economic growth has slowed down recently due to increasing exposure to foreign markets. In 2013, the economy expanded 7.7%, the lowest pace in more than a decade.
In the first quarter, the economy expanded at a pace of 7.4%, the lowest in 18 months due to weak domestic and international demand.
"The slowdown in the first quarter reflected a combination of dissipating effects of earlier measures to support growth, a weak external environment, and tighter credit, especially for real estate," the World Bank said.
Nevertheless, "robust consumption, a recovery of external demand, and new growth supporting measures, including infrastructure investments and tax incentives for small and medium-sized enterprises," in the recent periods helped the economy.
The bank noted that a disorderly deleveraging of local government debt, an abrupt change in the cost of, or access to, capital for sectors such as real estate, and weak growth in advanced countries still raise tensions.
The bank added that the country should undertake fiscal and financial sector reforms, which were part of the government's reform agenda outlined in November 2013, in order to avoid medium term risks. The measures include effectively managing the shadow banking system and reducing local government debt.
"In the medium term, these policy measures will improve the quality of China's growth – making it more balanced, inclusive and sustainable and lay the foundation for sound economic development," said Karlis Smits, senior economist at the World Bank.