China: Landslide Buries 40 in Flooded Sichuan [PHOTOS]
A landslide triggered by heavy rains has buried around 40 people in China's central Sichuan province.
Emergency services personnel rushed to the scene in the town of Zhongxing and are looking for survivors with search and rescue dogs, state news agency Xinhua reported.
Sichuan and the neighbouring Yunnan province have been battered by heavy downpours since the end of last week, affecting more than 500,000 people.
The floods have destroyed some 5,200 houses in Yunnan and another 300 in Sichuan, Xinhua reported.
Waters on several major rivers reached dangerous levels and caused the collapse of three bridges in the cities of Jiangyou and Deyang.
Five cars and a number of pedestrians were thrown into the raging waters of the Tongkou River, as Jiangyou's Qinglian Bridge fell under the floods' pressure. Twelve people were reported missing afterwards.
More than 36,000 people have been evacuated across the region due to the possibility of geological disasters triggered by the rain, local authorities said.
A high-profile memorial to a devastating 2008 earthquake, which left 90,000 people dead or missing in Sichuan's Beichuan county, was also destroyed by the rains.
China's National Meteorological Centre said heavy rains are expected to continue for the next 48 hours.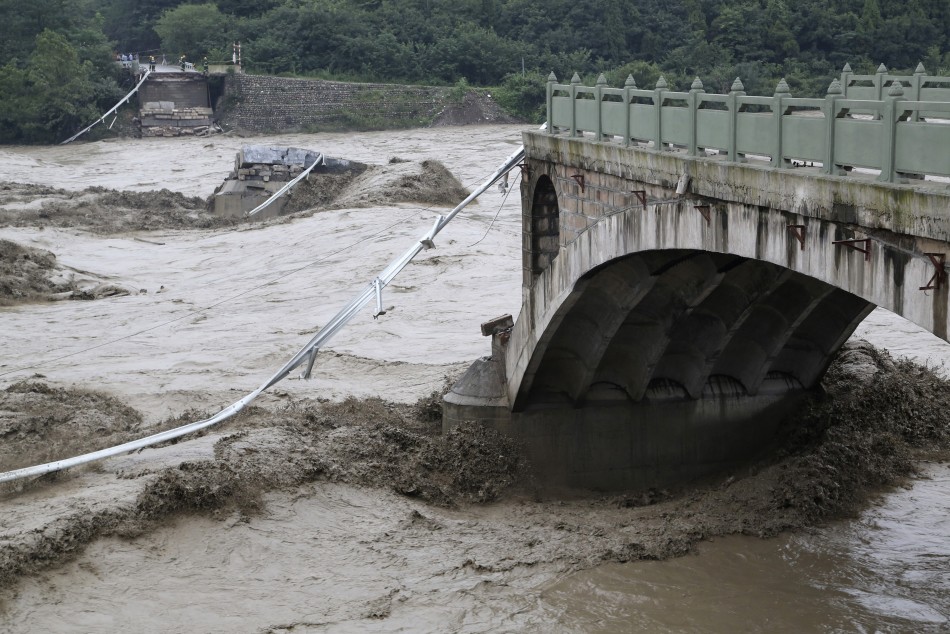 © Copyright IBTimes 2023. All rights reserved.