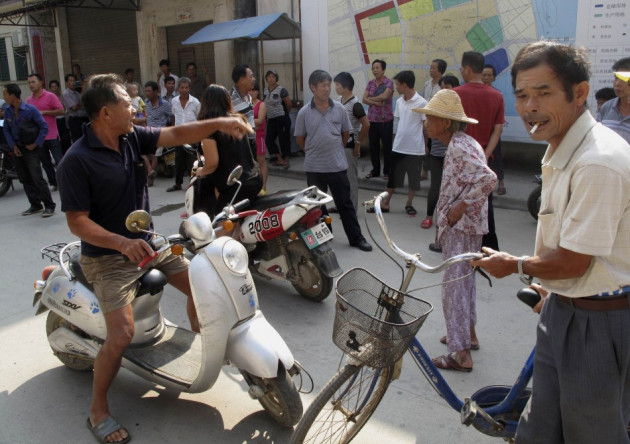 Forced evictions have significantly risen in China in the past two years to clear the way for development, says a report by Amnesty International.
People from both urban and rural areas have been subjected to beatings, harassment and imprisonment as forced evictions have become a longstanding cause of discontent within China.
The 85-page report titled Standing Their Ground also documents a rise in the cases of self-immolation. Amnesty has recorded 41 cases of self-immolation from 2009-2011 due to forced evictions.
"Potentially, millions of people in the country are at risk of these illegal forced evictions and indeed protests about forced evictions are the single biggest issue of populist discontent in the country," Nicola Duckworth, Amnesty's senior director of research, told the Guardian.
"So it's a huge issue, it's been going on for many, many years, we feel it's rising in scale now and it's really time to put an end to it."
The "gross violation of human rights" occurred as land was seized and sold off to pay back funds borrowed by local governments during the economic stimulus plan in 2008.
In China, all land legally belongs to the government and laws allow the authorities to claim the land for developmental projects. Amnesty accuses China's ruling Communist Party of encouraging local authorities to achieve economic growth regardless of whatever method they resort to.
Local governments and property developers frequently hire thugs wielding steel rods and knives to rough up residents, says Amnesty with documented evidence of a 70-year-old woman buried alive by an excavator in Wuhan city, Hubei Province, in 2010.
"The Chinese authorities must immediately halt all forced evictions. There needs to be an end to the political incentives, tax gains and career advancements that encourage local officials to continue with such illegal practices," said Duckworth.
Though the Chinese government has introduced new regulations on land deals, Amnesty says they fall short of international standards.
The documents were compiled between February 2010 and January 2012.