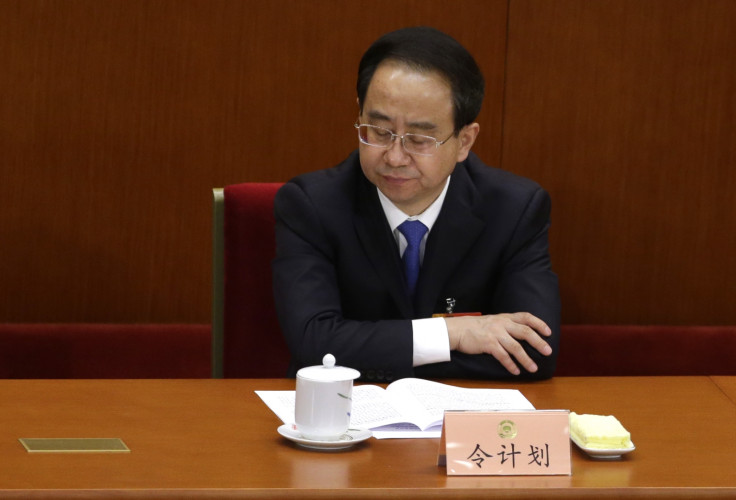 Ling Jihua, a top aide to former Chinese president Hu Jintao, has been arrested and faces corruption charges.
He is accused of accepting huge bribes and trading power for sex. The state agency Xinhua reported that Ling, 58, had been stripped of all party and government positions.
A statement from the ruling party said Ling "seriously violated the political discipline and rules of the CPC [Communist Party of China]".
The Xinhua report added: "He took advantage of his posts to seek profit for others and accepted huge bribes personally and through his family."
Ling was serving as director of the Communist Party Central Committee's General Office from 2007 to 2012 when Hu was the president.
Once a powerful political figure in China, his influence has been on the wane ever since the current President Xi Jinping took over in 2012. The latest corruption charges were not entirely surprising, say analysts.
"It's the sign of the determination of Xi Jinping and the leadership to go after high-level acts in the anti-corruption campaign," Jeffery Bader, a senior fellow at the US-based think tank Brookings institution, told the Associated Press.
Ling's image was sullied when he tried to cover up an incident in which his son crashed a Ferrari.
In 2012, despite widespread media blackout, details such as two nude or scantily-clad young women were inside the car had emerged.
Though several other family members of Ling have been accused of corruption in the past, none of them have been formally charged as yet.
Beijing's highest prosecuting authorities are reported to be involved in the investigation.