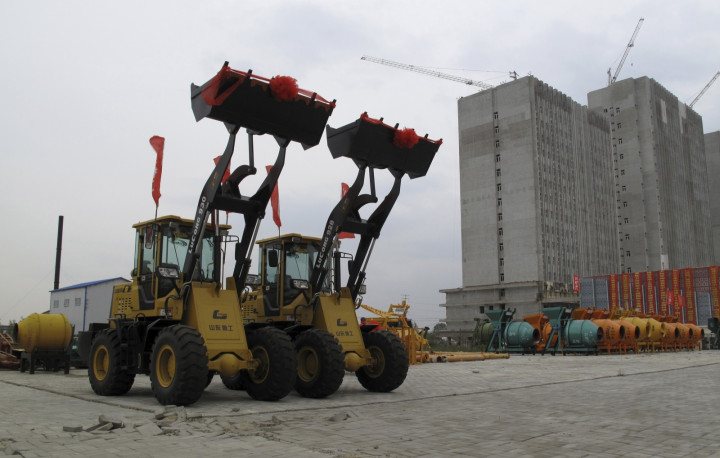 China's economic growth is likely to slow down to 7.2% in the fourth quarter due to weak domestic demand, according to a member of the monetary policy advisory committee at the People's Bank of China (PBOC).
Bloomberg, citing the PBOC's academic Song Guoqing, reported that stronger exports in the second quarter will not compensate for the decline in domestic demand. Song was speaking at a forum in Beijing on 25 October.
Earlier, the world's second largest economy grew by the slowest rate since 2009, amid fears that it will miss its growth target for 2014.
In the third quarter of the year, China's economy expanded by 7.3%. While this beat analysts' forecasts of 7.2%, it represents the slowest expansion for more than five years, when China reported a 6.9% growth in the first quarter of 2009.
Song added that the country's economy would likely expand 7.3% in 2015. On the same day, Fan Jianping, chief economist at China's State Information Centre, expected 2015 growth at 7% unless the central government boosts its stimulus measures.
The forecast is based on his agency's research, which uses China's industrial production as a key indicator to economic growth, according to Fan.
"I don't rule out that we will see on-year expansion lower than 7% in some single quarters next year," Fan said.
GDP expansion in the fourth quarter is seen at 7.2% to 7.3%, leading to a full-year 2014 growth rate of about 7.3%, he said. The country's official growth target for the year is 7.5%.
Analysts polled by Bloomberg expect a growth rate of 7.3% for 2014.
China is presently the world's fastest-growing major economy with annual gross domestic product growth rates averaging 10% for the last 30 years.
However, its economic growth has slowed down recently due to increasing exposure to foreign markets. In 2013, the economy expanded 7.7%, the lowest pace in more than a decade.
China's Premier Li Keqiang previously said that the government's top priority in 2014 was implementation of reforms in order to make economic growth balanced and driven by consumption rather than investment.