China: Government plans to give rights to 'ghost children'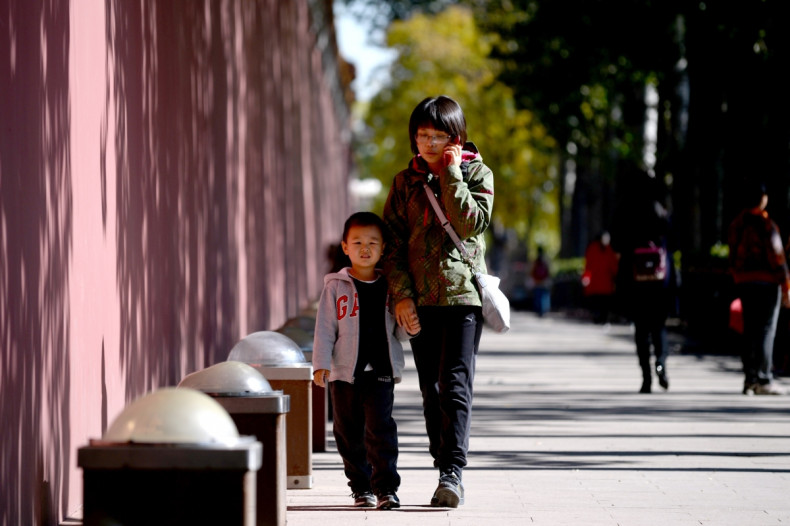 China has finally decided to recognise the 13 million unregistered citizens born outside the country's one-child policy by giving them a hukou — the household registration certificate that makes them eligible for social welfare, which extends to medical insurance and basic education — that they were denied till date.
The move follows the Communist Party's October decision to end its controversial population policy and allow couples to have two children instead of one. Earlier, the second children were denied official recognition and the basic rights of a Chinese citizen. The only way to correct this was to pay a hefty fine of £41,554 ($63,000).
"It is a basic legal right for the Chinese citizens to lawfully register for hukou. It's also a premise for citizens to participate in social affairs, enjoy rights and fulfil duties," said a statement after a meeting of the central leading group for comprehensively deepening reform headed by President Xi Jinping.
The opportunity to hold a hukou will change the fate of this second class of Chinese citizens who have been referred to by local media as "black children" or "ghost children". With the documentation, they will be able to open a bank account, get married and find formal employment.
Li Xue, 22, was denied a hukou for being the second child in her family and has been fighting for her rights for years. While others may be celebrating the policy change, Li has her reservations.
"I don't think it matters who says they're going to solve this problem — what matters is that they actually do what they say they're going to do," she told The WorldPost. "I don't want these to be empty words. In these 22 years I've never actually experienced them doing what they say they'll do."
The ministry of security said the one-child policy which came into effect in 1980 was finally being removed because of social stability issues. However, Amnesty International's China expert William Nee said the Chinese government "always uses social stability as a reason for change".
"It could also be down to the amount of criticism the government has been getting — domestically and abroad — for a situation which has been a blot on China's record for years."
Others are glad the government has taken the step but mention that this is not the first time they have made statements about improving the current laws that ostracise children outside the one-child policy. Unicef's chief of communications Shantha Bloemen feels this time around the plan will be implemented because of the world focus on China regarding the issue. The plan, she said, seems "significant" and might be "be linked to this year's five-year plan to eradicate poverty completely by 2020".
Since people without a hukou cannot get proper jobs, they live a life similar to illegal immigrants in the West, taking up menial and often dangerous jobs. They make up a large percentage of the population living under the poverty line in China.