China: One child policy reversal hits condom manufacturers but nappy and stroller makers profit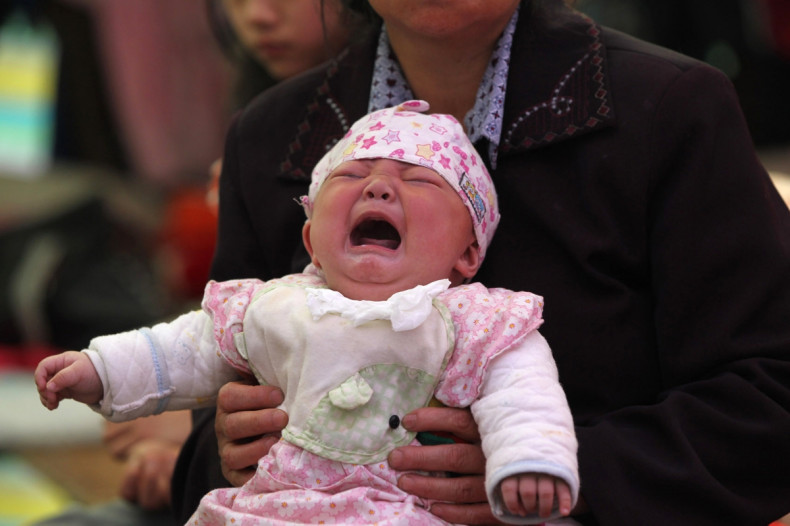 Shares in the most prominent condom producer for the Chinese market fell by more than 10% after the country's communist government announced it is abandoning the one-child policy it has had in place since 1979. The announcement of the end of the three-decade-old policy to stem unsustainable population growth came at the conclusion of the Communist Party's four day annual summit in Beijing on Thursday (29 October).
Although Chinese couples will only be allowed to have two children, the shares of condom company Okamoto Industries fell by more than 10% on the news. The Tokyo-based firm sells a lot to China, and Chinese tourists represent one of the biggest customer groups.
However, stroller, nappy and other childcare product companies have welcomed the policy change. Infant formula provider Biostime Industry gained more than 12%, while Goodbaby International, which makes strollers, gained almost 10%.
The real winner of the policy change, however, was Hang Seng-listed China child care. Shares jumped by almost 40% at the prospect of the new two-child rule.
The Shanghai Composite itself was largely flat, which was probably due to the fact that the Bank of Japan held fire on expanding its stimulus programme, despite low inflation.
In the late 1970s, the Chinese government realised the population growth of 1.9% annually was unsustainable. After the introduction of the one-child policy, the growth fell to 0.7% but the population is now ageing quickly. It is estimated that by 2050, 440 million people in China will be over 60 years old.
Durex owner Reckitt Benckiser fell by around 1.2% on Friday (30 October).