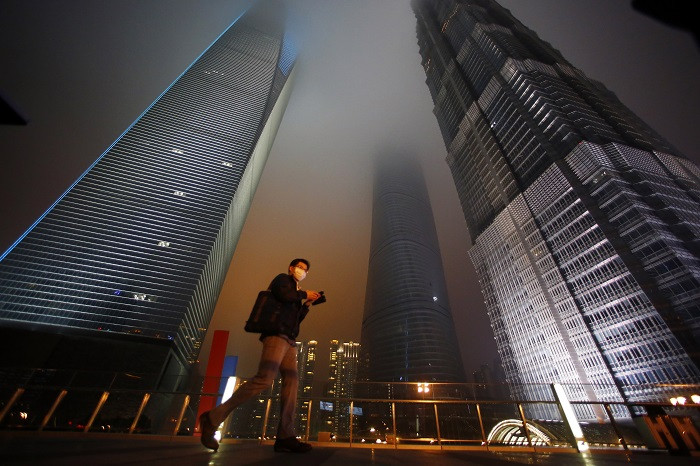 Banks operating in Shanghai are now allowed to set their own foreign-currency deposit rates, as China moves ahead with its proposed interest-rate liberalisation in the country.
Earlier, China tested the reform in the city's free trade zone, and the programme is being expanded to the whole of Shanghai from 27 June.
Under the plan, Shanghai will first liberalise interest rates on small-sum foreign currency deposits from companies, and then expand to those from individuals, according to the Shanghai Head Office of the People's Bank of China (PBoC).
In March, the Shanghai Free Trade Zone removed the cap on deposit rates on small foreign currency accounts with holding below $3m (£1.8m, €2.2m). Deposit rates on foreign currency accounts holding more than $3m have been liberalised throughout China since 2000.
The move is part of the PBoC's plan to liberalise state-set deposit rates within one to two years. In July 2013, the central bank removed the floor on almost all lending rates.
"This is an important experiment for China's interest rate liberalisation as it is extended across the wall and involved the domestic banking system," said Liu Li-Gang, analyst at ANZ Bank.
"The PBoC's bold extension of the liberalisation to the whole Shanghai, China's financial centre, indicates China's determination to quicken the reform. It also suggests that China may soon start similar experiment for RMB deposits in the FTZ or banks' Free Trade Accounts."
If the experiment becomes successful, China would roll out the programme across the country. Foreign currency deposits in China totalled $566bn in May, representing about 3% of all deposits.
Nevertheless, the existing cap on the yuan deposit rates in the country still remains. As a result, the pricing of the yuan and foreign currencies in the money and foreign exchange markets is expected to be distorted, resulting in arbitrage opportunities, according to Liu.
"The PBoC is expected to watch closely the market flows and keep a tight rein," he said.