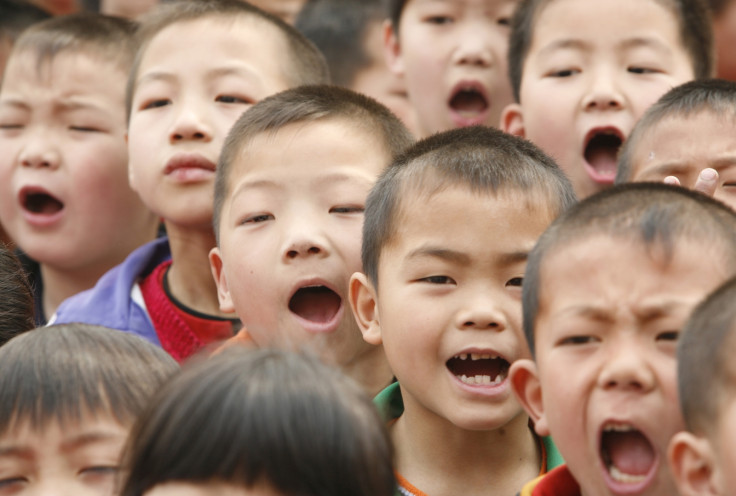 Six-year-old Lu Yiming who lives with his 72-year-old grandma and sees his dad once a year is just one among the 61 million "left-behind" children of China.
Abandoned by his mother and left with a father who works at a distant province as a carpenter, Lu is among many children with learning issues at school, poor mental health and behavioral problems.
His grandmother is too old to keep up with the demands of a growing child.
One in five Chinese children grow up without both parents or a single parent, reports CNN.
In rural China especially, the problem is rampant as adults migrate to cities looking for a livelihood. The situation has improved off late, as more and more parents are moving along with their children to cities.
However, under China's hukou system families need to be registered as rural or urban. When couples move to cities, they are not allowed to change their household registration and high costs of living in cities do not allow them to take their children along.
To make amends, the Chinese Communist Party has been promising reforms to the hukou system.
According to a report published by the All-China Women's Federation (CWF), the number of "left-behind" children in rural areas was at 61.026 million in 2013, accounting for 37.7% of rural children and 21.9% of all children nationwide.
As they lack parental support, these children are left vulnerable to physical and emotional hurt, CWF stated.
Raped and tortured
Staying with ageing grandparents or a single parent, many children are exposed in the society to dangers such as rape, death by to drowning, poisoning, traffic accidents and fire incidents.
With no one to take responsibility for them, these children end up being beaten, threatened or even abducted by criminals.
Furthermore, with poor conditions at home many of the children fail to cope up with educational responsibilities.
"It has a huge impact on society and the generation of people who grow up without parents," says Ines Kaempfer, of the Center for Child-Rights and Corporate Social Responsibility. "There is a generation of Chinese society that lacks security and trust. It could have a potentially disastrous effect."
A report found that 82% of the 877 migrant parents surveyed regarded themselves as inadequate to handle the kids.
This has seen China recruiting social workers to provide counseling in rural areas. Government spending on social services rose by an average of 24% from 2008 to 2012, according to the Organization for Economic Co-operation and Development (OECD).
Some children end up with parents in cities and a grandparent is inevitably pulled along to take care of the child when the parents are at work. And the hukoa system makes life difficult, as a child cannot go to state schools unless there is a vacancy, which is hard to come by.
Hence, parents are forced to look at living in quarters in the costly suburbs of cities like Shanghai and look out for schools in the vicinity. It is costly, but some prefer to do that than leaving behind their children.
But there are many unfortunate "left-behind" children for whom parents are strangers, who turn up once a year.
More about China