Chinese New Year 2015: Chunyun, the largest annual human migration in the world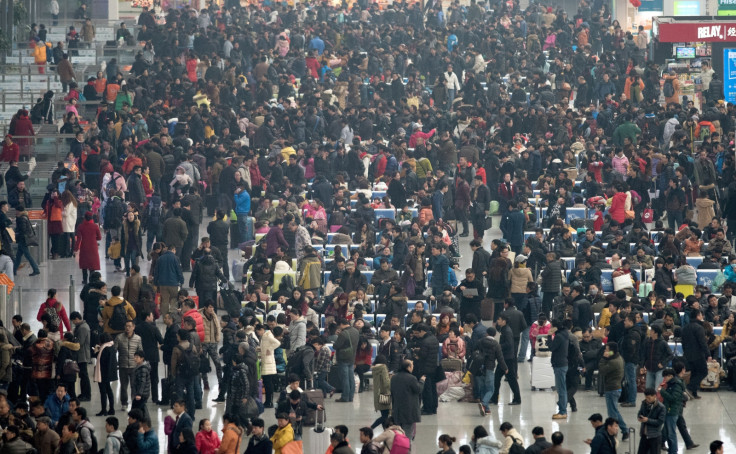 Chunyun, the world's largest annual human migration, is underway with hundreds of millions of people travelling home across China for the new year. The Spring Festival travel season lasts for 40 days, emptying the country's biggest cities and bringing rural villages to life.
As workers travel home, China's roads, train stations and airports are hotspots for congestion, with government predictions showing 3.6 billion people will travel across the country.
Although mass migration takes place across Asia during Chunyun, the number of passenger journeys in China during this period exceeds the population of the country itself – with just less than three journeys per citizen. Ethnic Chinese populations in Taiwan, Singapore and Malaysia all mark the Chinese new year as a public holiday.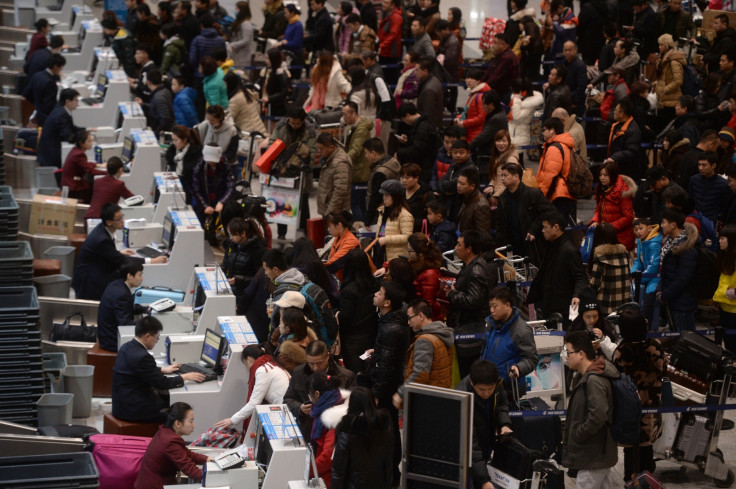 So why do so many people travel?
It is a long-held tradition for most Chinese people to reunite with their families over the new year, for celebrations the evening before and over the entire period.
Since the Chinese economic reforms of the late 1970s, economic opportunities emerged across the state in the employment hubs of Beijing and Shanghai, as well as the southern cities of Shenzhen, Guangzhou and Dongguan. As a consequence, massive internal migration took place from rural to urban areas.
University students make up a vast number of commuters across China and Asia and the Spring Festival period coincides at around the time of winter break.
The period is a week-long holiday in China, during which citizens make the most of travelling for pleasure. Tourism in the country has expanded greatly over the last few decades, and the emergence of a newly-wealthy middle class and an easing of movement restrictions by Chinese authorities have fuelled the industry. In 2010, the number of domestic tourist visits amounted to 1.61 billion.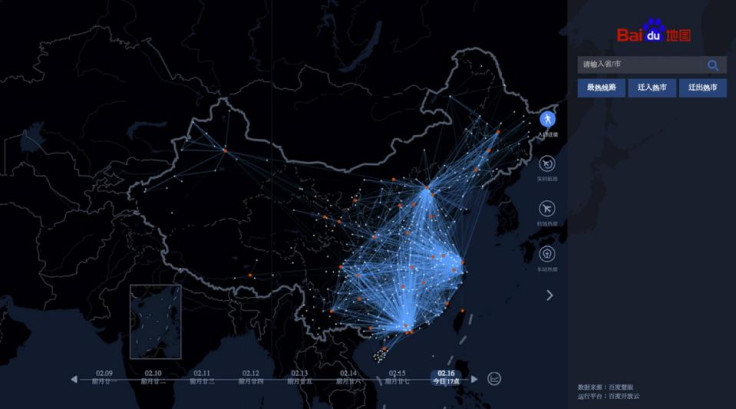 What is the impact of the migration?
China's current inter-city transport infrastructure is unable to cope with the high demand during the chunyun period, resulting in a myriad of social problems. While air travel is still used, most Chinese middle-class citizens cannot afford to fly home – leaving road and rail under pressure. So-called "temporary trains" operate during this period, supported by temporary ticket booths.
On Monday alone, around 80 million people were travelling – the majority via road, according to government estimates. An interactive graphic posted online by the Chinese Internet portal Baidu shows a "heat map" of lines of individual travellers, created using Baidu's smartphone app and other location positioning apps. You can view the graphic here.
© Copyright IBTimes 2023. All rights reserved.