China is not ready to give up its ties with Pakistan and at the same time it is not interested in taking sides over Kashmir issue between India and Pakistan, the state-run media has said. It has instead called for India to come to terms and accept its relations with Pakistan saying Beijing will not give up on building infrastructure in Pakistan-Occupied Kashmir (PoK).
The communist government's mouth-piece in China, Global Times, carried an opinion piece that said India had no option but to "adopt an open attitude" towards a $46bn (£35.5bn) project – the China-Pakistan Economic Corridor (CPEC) – that is being built through PoK, which New Delhi objects.
The article said: "It is regrettable to see CPEC become another unharmonious factor in Sino-India ties, but China is unlikely to give up on the idea of CPEC because of India's protest." It claims that the economic corridor "does not target any third part", including India.
China's project under President Xi Jingpin's Belt and Road Initiative connects Xinjiang Uyghur Autonomous Region in China with the Gwadar port in southwestern Pakistan. Indian media reports say that one of the main reasons behind Beijing's project is to get access to the sea route off Gwadar port.
"Given that China has developed close economic ties with both India and Pakistan in recent years, Beijing is unlikely to be interested in taking a side between the two countries," Global Times said.
"Rather than prevent foreign investors from entering the region as a solution to concerns over CPEC, India should focus on its negations with Pakistan to settle the Kashmir dispute," the article said. "It is precisely because of the region's worsening investment environment that POK's economy is still heavily reliant on agriculture. Also, the northern part of India bordering Pakistan and India-controlled Kashmir both lack basic infrastructure."
Indian media also noted how Global Times used the term 'Pakistan-Occupied-Kashmir' in its article as opposed to its usual term of referring the region as 'Pakistan-Administered-Kashmir'.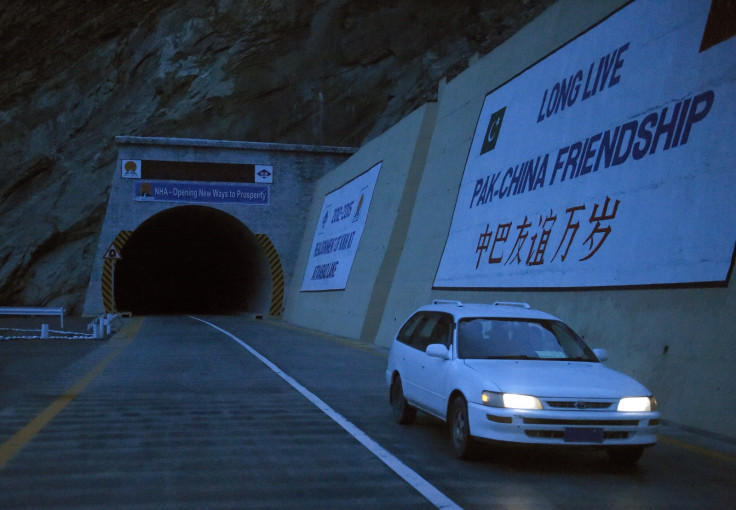 India's External Affairs Minister, Sushma Swaraj, was reported to have raised Delhi's concern over the CPEC project during Chinese Foreign Minister Wang Yi's visit to the sub-continent last week.

The paper concluded saying that India should put aside its politics and focus on promoting regional economic integration. "Economic cooperation between India, Pakistan and China would create an open atmosphere for launching talks to solve the Kashmir dispute. In this regard, New Delhi may need to take the long view for its national interests," it said.
Delhi and Islamabad have been in territorial dispute over the state of Jammu and Kashmir. India's claims in the state are disputed by Pakistan, which controls around 37% of the state. The nuclear-armed countries have fought three wars since both attained independence in 1947. Two of the wars were over the Kashmir issue.