Indonesia will continue to play active role in resolving South China Sea dispute
Although Indonesia is not a party to the dispute, it has been asserting its rights in the sea.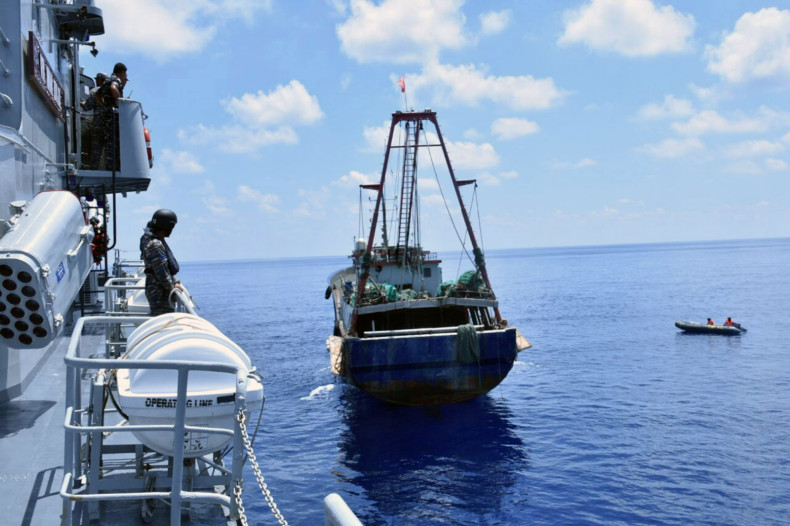 Indonesia will continue to push for a peaceful resolution of the South China Sea territorial dispute, its President Joko Widodo said.
Delivering his annual address to parliament in Jakarta, Widodo referred directly to the 12 July Hague ruling and said: "Indonesia continues to be actively involved in conflict resolution in the South China Sea through peaceful negotiations," Reuters reported.
In a speech marking the country's independence day on 17 August, the president also called for reforms to the police department and the judiciary to enhance legal certainty in the Indonesian economy, the biggest in Southeast Asia.
The UN-backed Permanent Court of Arbitration in The Hague ruled against China's nine-dash line claim in the waters saying it has no legal basis and had breached the Philippines' sovereign rights. The verdict left Beijing infuriated and it vowed to take a more aggressive line in the sea.
As part of the independence day celebrations, Indonesia will reportedly destroy about 71 impounded foreign fishing vessels, mainly Vietnamese, and also a couple of Chinese ships. The move is said to be to assert its maritime sovereignty in the South China Sea amid rising tensions.
However, the main challenge is to ensure that the message behind sinking the vessels is not misinterpreted, Bloomberg cited former Indonesian foreign minister Marty Natalegawa as saying.
He said Jakarta's move reflects its determination to protect its territorial integrity. "But some of the risk in our region nowadays is precisely the risk of misperception, miscalculation, minor incidents becoming bigger crises. The region as a whole should not lose the habit of open dialogue and diplomatic communication," he said last week.
Indonesia, which is not an official claimant in the disputed waters, has reportedly destroyed more than 170 foreign boats since the end of 2014, in a bid to dissuade China from claiming sovereignty in the waters surrounding the Natuana Islands, which it says are part of traditional Chinese fishing grounds.
Richard Javad Heydarian, a political science professor at De La Salle University in the Philippines, said although Indonesia has not been dealing with the South China Sea issue in an aggressive manner compared to the Philippines or Vietnam, it would not be a feeble party either in the maritime dispute. "It has effectively become a claimant state in the greater South China Sea showdown," he told Bloomberg.